Reigate Sharp Shooter Scoops Double Bronze At World Transplant Games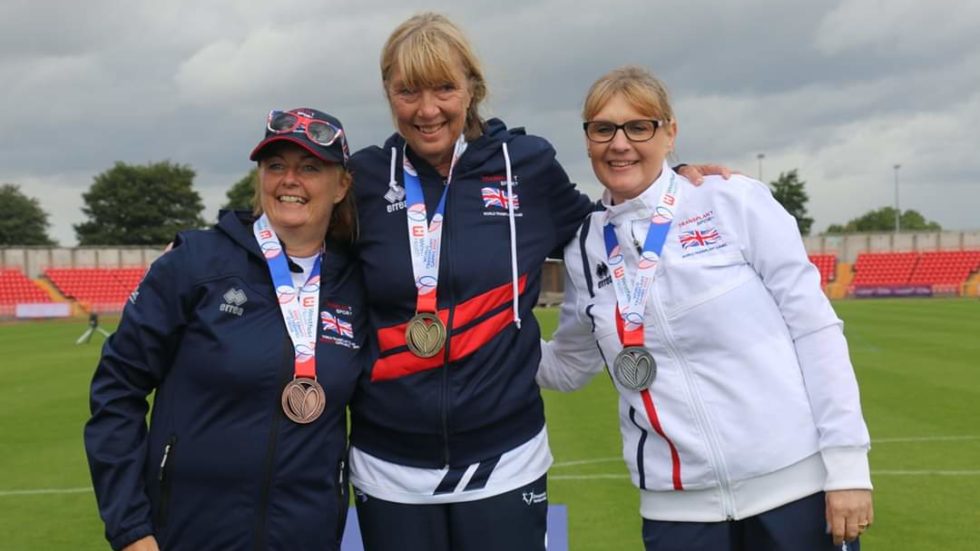 Reigate Sharp Shooter Scoops Double Bronze At World Transplant Games
What did you do this summer? A little light sporting activity? One Reigate-based archer joined some of the world's greatest athletes in August as she took part in a special competition which saw all of the participants who took part in the action having one thing in common, each athlete has been the recipient of a life-supporting transplant which not only saved their life but made sport a reality.
World Transplant Games debutant, archer Donna Barrington-Smith, 51, is the toast of Reigate Priory Bowmen (RPB), the town's archery club based in Brockham, after scooping a double bronze at the games. This year's event, held in Newcastle-Gateshead saw athletes who had received a transplant take part in sports from athletics to volleyball, and cycling to squash, in pursuit of global recognition.
On the game's second day of competition, Donna, who joined RPB in 2014, works for Redhill charity, Employment Support Retraining Agency (ESRA), won bronze in the individual archery event at the Gateshead International Stadium, before following that medal up with another bronze for Team GB, this time in the team competition alongside her archery partner, Scottish archer, Martin Strang.
Donna was a volunteer at the British Transplant Games in 2018, and it was at those games she heard archery could be added to the World Transplant Games for 2019, and she hoped to be involved. In autumn last year, she was selected to represent Team GB, meeting at the University of Warwick for a training camp, ahead of joining more than 350 athletes representing Team GB in around 20 sports.
Speaking about her transplant journey, Donna says: "I dropped my daughter off at Reigate Priory Park for a running session with Reigate Priory Athletic Club, whilst I had a run around the park with my running partner and a fellow mum, Steph Mills. She turned and said 'Donna, you've turned yellow!'. Now I have to say, I didn't believe her, thought it was funny and continued running. I got home; yes, she was right, I was yellow, but I thought it would go away and I'd be ok the next day."
However, for Donna, the symptoms did not go away, and in fact her condition worsened as she felt increasingly dizzy and her complexion become more yellow. She was rushed to A&E at East Surrey Hospital, and she would remain in hospital for a further seven weeks. The illness came as a shock to Donna who previously was rarely ill, she was not a drinker, not a smoker, and she never took drugs.
Doctors discovered that Donna had autoimmune hepatitis – a genetic defect – the yellowness did not go, her stomach continued to enlarge with ascites, and then her mind did not appear to work. She was diagnosed with encephalopathy, where her liver could not clean toxins out of her body, and they were travelling to her brain, this is linked to end stage liver disease, in effect she was dying.
On Boxing Day 2006 Donna was watched by doctors and was told that she needed a liver transplant immediately. A few weeks earlier, she was surprised to hear that maybe in 10 years' time she might need a transplant, but now, she needed one immediately, in hours, a donor was found as Donna was listed top of the super urgent list covering the UK, and the next morning I was taken into surgery.
After medalling at the games, Donna adds: "So, what can I do to show everyone that I appreciate this from the bottom of my heart, and show that I care for this person and their possible foresight in signing up to the donor register – and the family agreeing to allow the donation to take place? I can live as healthy a life as possible; I can make sure my life is full and has meaning. I can make sure I am the best possible person I can be, and I can remember that without others, that I wouldn't be alive."