Awards Ceremony Celebrates West Sussex Firefighters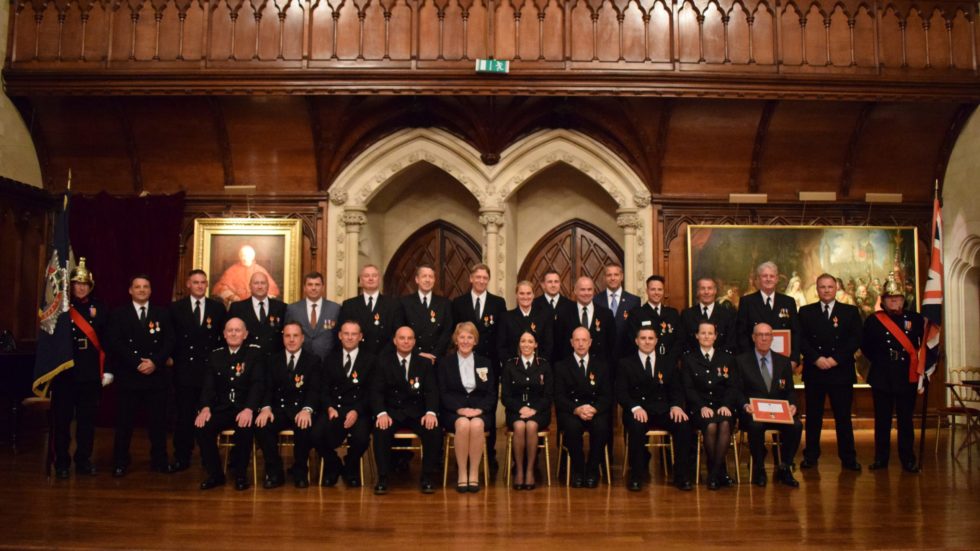 Awards Ceremony Celebrates West Sussex Firefighters
The West Sussex Fire and Rescue Service (WSFRS) awards held at Arundel Castle and sponsored by Gatwick Airport this year celebrated long service, dedication and commitment to the community.
A new award was given in memory of Haywards Heath crew manager Mark Butler, who served with the fire service for 37 years and died this year, the Charity Champion of the Year to East Grinstead.
The Team of the Year award was presented in memory of Simon Constable, Watch Manager at Crawley Fire Station, who died earlier this year having served for 29 years with the fire service.
Reflecting on the awards night, WSFRS chief fire officer, Sabrina Cohen-Hatton, said: "It was an absolute honour to celebrate the very best of West Sussex Fire & Rescue Service and the people who make it what it is."
Among the fire service recipients of a long service and good conduct medals were Crawley's Peter Bishop, Julian Bridgman, Lee Burridge, and Gareth Evans, and Burgess Hill-based Steve Gwynn.
For more information about (WSFRS), visit: www.westsussex.gov.uk/fire-emergencies-and-crime/west-sussex-fire-and-rescue-service