Adding Up The Cost Of Care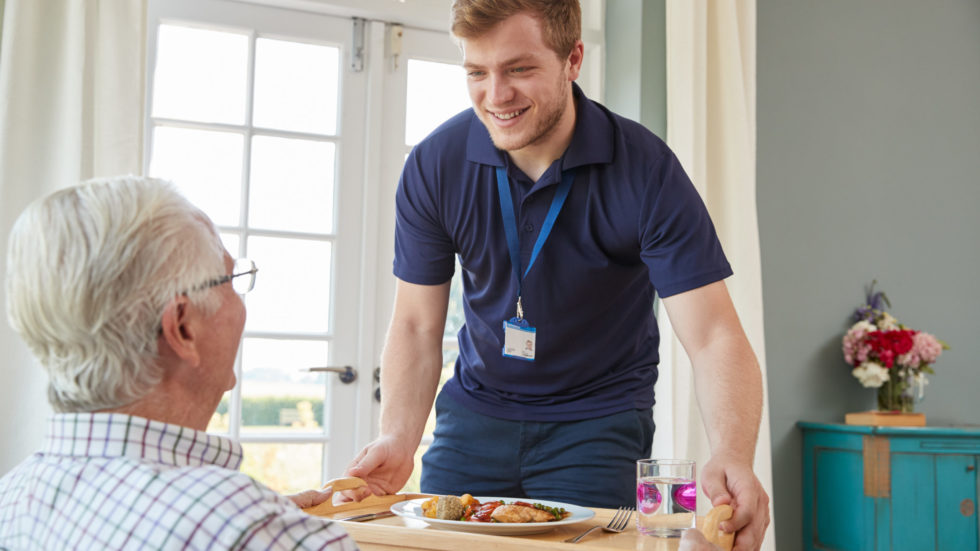 Adding Up The Cost Of Care
When it comes to caring for loved ones, finding the right care solution in 2019 can be difficult. Everyone wants to find care which is safe and comfortable, but there is no easy way around the question of just how much that care could cost and the implications on family life. What do you consider when adding up the cost of care?
Are you looking at care options? According to the Department of Health & Social Care, one in three women and one in five men aged 65 and older will need to go into a residential care home. The cost of care depends on personal circumstances including care needs and location – what are the care options which available to you?
Assisted Living
Assisted living can be apartments or bungalows on complexes. Residents live independently, buying or renting the space which they can then call home, but should they need help there will be staff on-call, and support if necessary. More out going residents can enjoy access to shared facilities such as shops.
Assisted living means that your loved one generally rents the home that they live in on the facility, the homes are often luxurious in style and as a result are not a cheap option. The cost of an assisted living home is based on factors including its size and the number of communal services on offer in the facility.
Care Homes
Care homes offer around-the-clock help, residents have a private bedroom, but share access to lounges and gardens. Staff are available to prepare meals, bathe residents and organise activities. Some homes offer nursing and rehabilitation for complex health problems, other residents can leave the home when they like.
Care homes costs vary wildly, on average one can expect to pay more than £50,000 a year for a room, if a resident needs more care for a condition such as dementia, the cost will be greater, care home costs will also increase typically with the services on offer.
Domiciliary Care
Also known as home care, your loved one will receive visits from a carer meaning that their way of life should not change as they continue living independently. If their care needs are limited, a daily check-in may be enough, however, with some conditions they may need more.
If you choose domiciliary care, you may need to pay for home modifications, other costs include the care itself, generally charged at an hourly rate which typically differs between day and night. There may also be a surcharge to pay for weekends and on bank holidays.
Live-in Care
A carer moves in and provides support, it means that someone who does not want to move does not have to. For families, it is a helpful option if they do not live close by as a loved one receives on-hand support around-the-clock from a carer who provide care.
Is an existing home suitable for an older people with care needs and health concerns? Alterations
may need to be made to a property to make it suitable, also remember the cost of a live-in carer,
and the changes you may need to make to a home.
Self-Caring
Caring for a loved one yourself means that you can take personal responsibility for their care – visit them in their own home, or invite them to live with you. Visiting someone's own home means they do not need to be uprooted, however, this might not be possible if you cannot visit due to work commitments or location.
Living independently can be really important for a lot of people, and if their care needs are moderate to low, then staying at home sounds like a better option. However, staying at home still incurs costs including the need to improve and making adaptations.
Seek Financial Advice
'You should discuss your options with a specialist independent financial adviser
who holds a CF8 qualification, which is the minimum qualification that an IFA advising
on long-term care should have. You can take advice and discuss the options with a
specialist accredited later life adviser who is a fully listed member of the Society of
Later Life Advisers (SOLLA).' Which?  www.which.co.uk