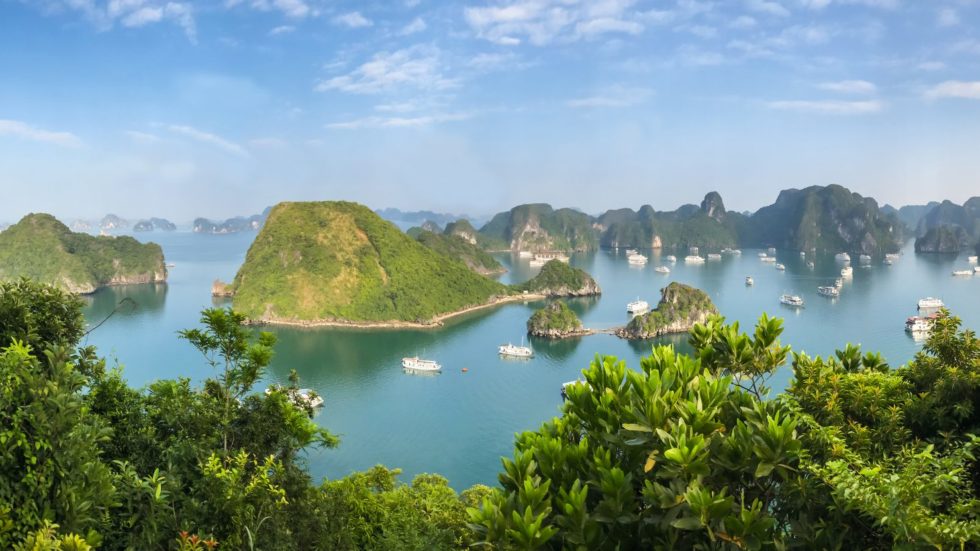 Vietnam Uncovered
Vietnam is one of south east Asia's most beautiful countries, drawing visitors to its lush mountains, lively cities and golden sandy beaches. Despite the modernisation of the world famous cities of Hanoi and Ho Chi Minh, long-standing traditions remain part of life for locals. Vietnam welcomes travellers with a mix of ancient landmarks and French colonial buildings telling the story of this fascinating nation.
For The Budget Traveller
Even by south east Asian standards, Vietnam is cheap and a very affordable destination, the travel costs initially might feel a stretch, but once you arrive you will find that money will reach further on holiday. In fact, you are likely to find that accommodation, activities, food, souvenirs and transport can actually end up costing less in a week than you would expect to spend in a day in some countries in the West.
For The Foodie
Vietnamese cuisine is becoming increasingly popular across the world, and with good reason! Packed full of fresh and vibrant ingredients, dishes typically feature mouthwatering flavours including ginger, lemongrass and lime. Get ready to enjoy authentic, delicious meals whipped up on the side of the road and street stalls, including giant seafood filled pancakes and the popular meat and noodle soup, pho.
For The Culture Vulture
Vietnamese culture is alive and well, outside of the big cities the countryside is a hive of activity with hardworking farmers, and bison-led equipment at full pace, and modest homes dotting the landscape. For its urban centres, French colonialism has left its mark, you will see European architecture in the form of the Notre-Dame Cathedral Basilica of Saigon in Ho chi Minh City, and a Euro-Asian fusion café culture.
For The History Buff
Vietnam's history is a popular draw for tourists the world over, the nation is home to historical sites documenting the Vietnam War and other historic events. In Ho Chi Minh City, visit its war museum and imperial palace before visiting the Cu Chi War Tunnels to get an up-close and personal look at what the conflict was like for many soldiers. In Hanoi, visit the final resting place of leader Ho Chi Minh himself.
Visiting Vietnam
Until June 30 2021, British Citizen passport holders can enter Vietnam for up to a maximum of 15 days (inclusive of dates of entry and exit) without a visa, for up to 30 days, you can get an e-visa online before you travel. For more information on visiting Vietnam, visit: www.gov.uk/foreign travel-advice/vietnam
Vietnam has a tropical climate, with its dry season lasting from November to April while the monsoon season is between May and October. Generally, the best time to visit Vietnam is from September to November, or from March to April, when temperatures are mild, and you can best enjoy sightseeing.