Reigate's Rugby Players Taking The Fight To Motor Neurone Disease With Beer & Bubbles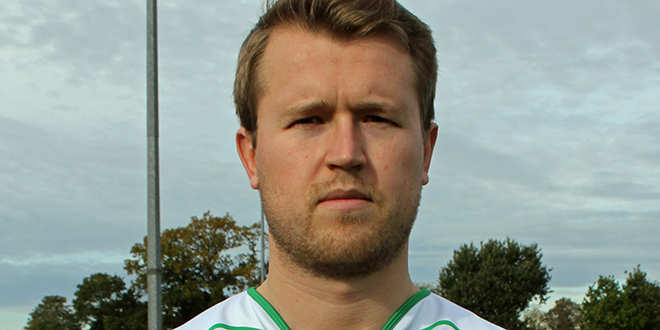 Reigate's Rugby Players Taking The Fight To Motor Neurone Disease With Beer & Bubbles
This month sees the grand finale of Old Reigatian Rugby Football Club's fundraising efforts for motor neurone disease charities with a special fun-filled family-friendly beer and bubbles festival in the town. So far, the town's rugby enthusiasts have raised more than £20,000 and hope that they can scrum together, cross the line and convert that total to closer to £30,000 as they swap their boots for bottles and gum shields for glasses.
Old Reigatian Rugby Football Club (RFC) is making a final drive for the line in its two-year mission to tackle motor neurone disease (MND). It is hosting a beer and bubbles festival at the club's Park Lane home on Saturday, April 27 to raise funds for the East Surrey branch of the MND Association and All about Alie (AAA), set up to help fund research by Alie Tilley who sadly died from MND in May 2016.
MND is a highly-progressive and terminal neurological condition affecting the brain and spinal cord, it takes away an individual's ability to use their limbs, to speak, to swallow and, ultimately, to breathe. According to recent research, six people a day are diagnosed with MND in the UK which affects up to 5,000 adults in the UK at any one time, currently incurable, it leads to the death of around 2,200 each year.
The club has already raised more than £20,000 for MND charities since it adopted the MND Association as its charity partner in September 2017, club chairman, David Forsyth, say: "Inspired by friends of the club who suffer from the disease, and others whose relatives have been or are engaged in courageous ongoing battles, the club has united behind a fundraising effort of a size we have never seen before."
Fundraising events so far have included raffles, auctions, meals, a quiz night and a golf day, and perhaps unsurprisingly, many of the events have had a rugby theme with one dinner raising funds specifically for former Scotland rugby star Doddie Weir's own foundation and another for MND Association which benefited from the auction of a shirt of the late South African rugby legend Joost van der Westhuizen.
David Setters, who himself is an Old Reigatian, living with MND has been assisting the club in its fundraising, says: "I'm relatively fortunate to have a slowly progressive version of the disease. MND frequently hits people far younger than myself and many often have young families, and, with a third of those diagnosed passing away within a year from diagnosis, it is often far more aggressive."
A Date For Your Diary
Beer and Bubbles is a full-day festival starting at 12.00pm and ending at 11.00pm, the event
will showcase around 20 beers, with a special bar for Prosecco and various food. A full-programme of live music is planned along with children's activities until 6.00pm. For more information about the festival and the latest on and off-field news from Old Reigatian RFC,
visit: www.oldreigatianrfc.com