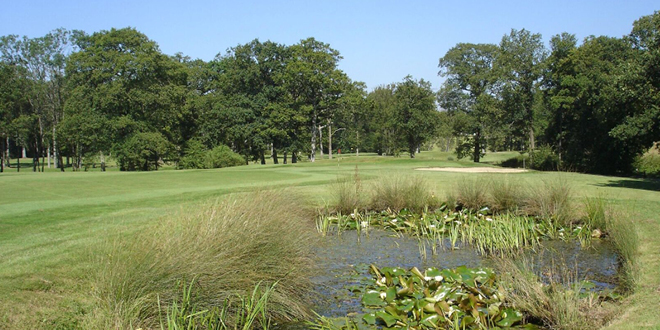 Grab your golf bags and get ready to head to the tee for the New Horizons Appeal Charity Golf Challenge on behalf of St Catherine's Hospice.
Taking place on Thursday, September 8 at Rusper Golf Club, the New Horizons Appeal group is inviting keen golfers to get into teams of four and take part.
It's a great chance for you to show off your golf skills and socialise with others who enjoy golf, whilst supporting your local hospice movement.
The day includes coffee on arrival, a buffet lunch, and a Shotgun start – Texas Scramble format, allowing golfers of all abilities to try their luck on the golf course.
Up for grabs is Linda's Trophy, named after Linda Catlow, who was cared for by St Catherine's, and for the last six years, her family have run golf events in her memory.
So far, events held in Linda's memory have raised more than £35,000 for the hospice and it is hoped this day will help to increase that total further.
Liz Kitchen, New Horizon's Chairperson, said, "By supporting our charity golf day, you'll be helping St Catherine's continue to be there to provide specialist end of life care."
Every day, it costs St Catherine's more than £17,000 to provide their free, expert end of life care and last year alone, the hospice cared for more than 2,000 terminally ill people.
If you would like to take part in the charity golf challenge, please email: newhorizons@stch.org.uk or call 01293 447367 – entries are £160 per team (four players) and mixed teams are welcome.