Haywards Heath Golf Club Funky Trousers Competition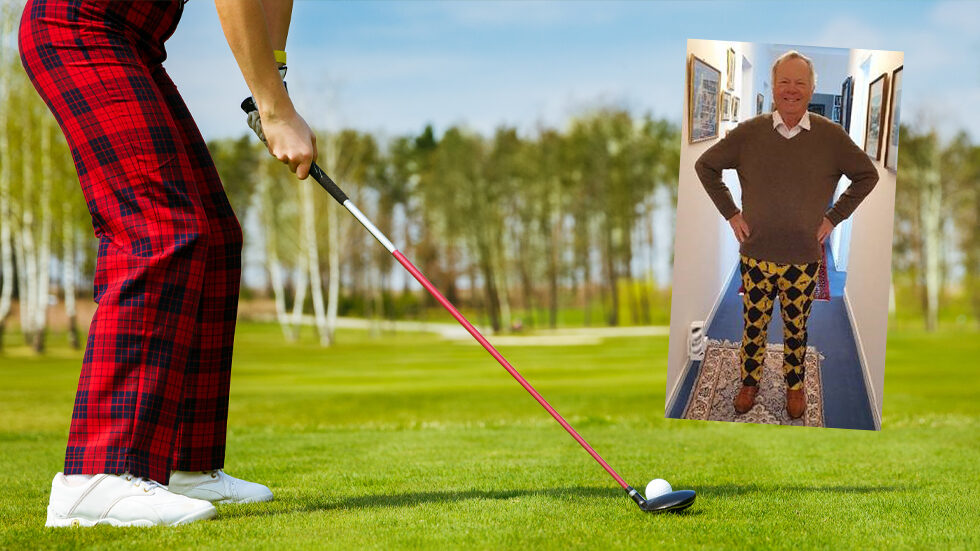 Haywards Heath Golf Club is hosting a "funky trousers" charity golf day on Friday 14th July to raise money for Cancer Research UK in memory of Richard 'Quin' Hawtin, past club member and former secretary of the City Livery Club Golf Society, who died from oesophageal cancer in November 2022.
Richard Hawtin could often be spotted at the Haywards Heath Golf Club sporting his favourite harlequin-patterned golf trousers, which earned him the nickname 'Quin'. Players at the charity event in July will be challenged to don their funkiest, most colourful golf gear in Quin's honour.
A prize will be awarded to the player dressed the most richly – those daring to wear neutrals or monochrome may be fined!
Players can enter as singles or a pair and will be grouped into a four-ball team. Registration on
the day opens at 8:30am with a coffee and bacon roll for some pre-game nourishment. A two-course meal will be provided once the rounds have finished.
The cost of the day is £95 per player, or £65 for members of Haywards Heath Golf Club.
Please send enquiries for the date and the teaser event photo opportunities to Keith Baker at croft.baker@btinternet.com 07712 134528 (pictured below sporting this season's black and
yellow ensemble)
Online entry form: https://forms.gle/Zrt8vfArca41yyig6
Fundraising page: https://fundraise.cancerresearchuk.org/page/quin-golf-day