Golfers From The Business Community Swing For Charity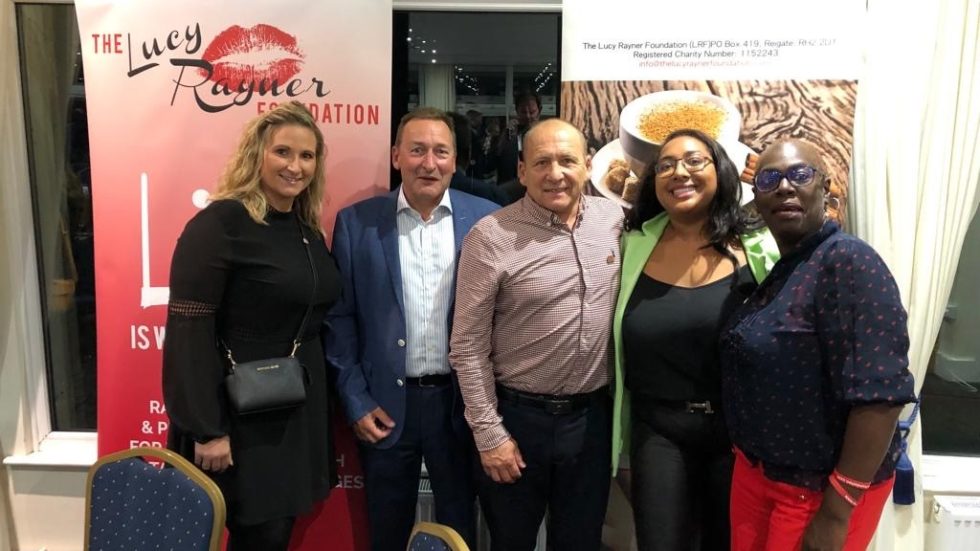 Golfers From The Business Community Swing For Charity
This autumn the Reigate Business Guild raised more than £8,000 to help fund the Christmas lights for the town. The annual golf day was attended  by golfing guild members who brought along their guests to thrash it out over the challenging 18 holes at the beautiful Betchworth Park Golf Club.
The Christmas lights in Reigate this year are one of the beneficiaries of a charity golf day held in the autumn which saw teams of golfers from businesses in and around Reigate take to the course in Betchworth to raise money for the lights and Reigate-based charity, The Lucy Rayner Foundation.
Peter Mitchell from organisers Mitchell & Company, said of the charity golf day: "The day was a great success and enjoyed by all.
On course refreshments were supplied by the Pilgrim Brewery and the golf was followed by a fabulous dinner.'
"The day raised in excess of £8,000 with £2,000 being donated to local charity, The Lucy Rayner Foundation. This is a charity raising awareness of the signs and symptoms of mental health issues in young adults, Peter added about the day."
The golf day was supported by many Reigate businesses by either attending or donating one of the many raffle prizes that were on offer, and for the second year running the winners of the much-coveted winner's trophy was a golf team from Reigate High Street estate agent, White and Sons.
Jes Chandler, chairman of The Reigate Business Guild, said "Another fantastic event supported by over 100 golfers and 120 at the dinner. We will be taking a good look at White and Sons handicaps as they collected the new trophy that they donated following their win last year.'
"Our thanks to Peter, Linda and Stacey from Mitchell & Co for organising such a fabulous event, Betchworth Park for their expert hosting and quality food, and of course to Stuart and Jenny Rayner who have put so much into creating a fantastic charity that is reaching out to so many."
As well as golf, for those Attending the charity day there was a raffle and auction followed with prizes supplied by mainly local businesses and individuals, with the high point of the auction was getting £1,000 for a signed boxing glove from sporting legend, Anthony Joshua.
The Reigate Business Guild supports community groups and events in Reigate, and Jes Chandler adds about its work: "The support of all of the participants, sponsors and the town's businesses is a credit to the work the guild does to engender a real community spirit"
For Businesses At The Heart
Of The Reigate Community
Is your business at the heart of the Reigate community? Would you like to do more
to help support local people, groups and events? For more information about the
Reigate Business Guild, visit: www.reigatebusinessguild.co.uk