Breast Cancer Fundraiser Raises Over £2,500 For Local Clinic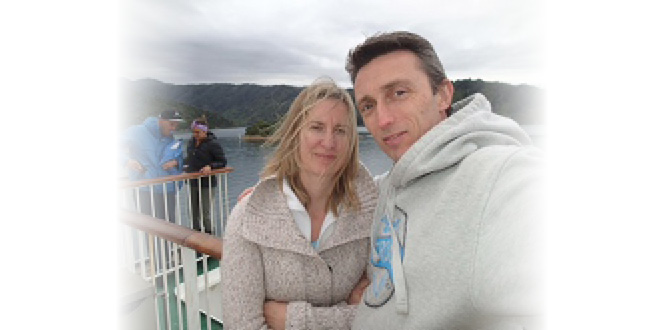 This year, 900 Surrey residents will receive the devastating news that they have breast cancer, according to the National Cancer Intelligence Network.
One resident who knows just how agonising the wait for testing and results can be is Jane Tibble – a local nurse, who thankfully was told a lump she found in her breast was harmless. She is now campaigning for a one stop breast clinic at East Surrey Hospital to ensure that those that aren't as lucky as herself, receive the diagnosis and treatment they need, as soon as possible and has recently raised over £2,500 from one event alone.
"I had set up a just giving page for a one stop breast clinic at East Surrey Hospital because I found a breast lump last year and it took five hospital appointments and over three weeks to find out that it was a lipoma ( a harmless lump)," Redhill resident and mum of two, Jane explained. "Most hospitals including Crawley have one, where I went for some of my appointments. The one stop service sees you all in one day where you have your mammogram, scan and biopsy, if required, and then results. Obviously having to wait is just horrible and causes so much stress, I lost 5kg during those three weeks!"
"I decided I could just moan about it and write a letter of complaint saying how the provision of services were unfair or I could do something about it. I didn't want friends or myself to have to go through such a wait again."
A friend of Jane's, Tania Fensom, suggested a ladies disco and with help of family and friends, the successful summer event raised over £2,000 with further funds matched from Legal and General, and donations on JustGiving raising the total to £2,741.88 – nearly eight hundred pounds more than expected.
"I don't think the NHS can fund everything and if you want something better in your area you have to be prepared to do something rather than just moan," Jane, who has been a nurse for thirty-two years, continues. "I know our efforts will not fund the scan room that Miss Waheeds clinic need but if everyone that went through the clinic did something small like us then she would reach her target of £80,000."
If you would like to donate to improve local facilities, this breast cancer awareness month, please visit Jane's JustGiving page: www.justgiving.com/Jane-Tibble.