Working for your community…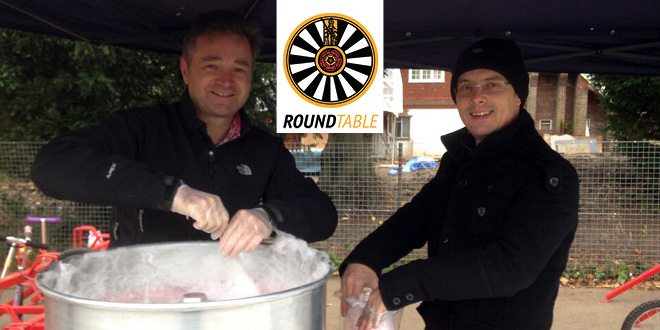 As a mantra used by Redhill and Reigate's Round Table, which is celebrating its 78th year supporting our local area and running projects to benefit our community.
To UNcover all about this fantastic local group and their exciting plans for their Charter Night, later this month, we caught up with their chairman, James Pearson:
What are the aims of the group?
Round Table is an organisation across Great Britain and Northern Ireland, as well as many parts of Europe, for young men between the ages of 18-45. It's all about having a good time with a group of friends, making new ones and helping out in the local community. Redhill and Reigate Round Table meets for social events every other Tuesday throughout the year, apart from December when we're out raising money with Santa and local scout troops, which we then donate to local causes.
Which local charities and causes do the group support, or are you currently supporting?
We are always on the look-out for local causes to donate to. Our goal is to donate all of the money we raise during the year.
This summer, and in previous years, we donated money to the local charity Parents Supporting Downs Syndrome to help support for their annual fun day.
We have also donated to Jigsaw a charity that helps bereaved children and donated towards a little boy's medical costs who needed treatment in the United States. Recently, we helped the parents of a little girl with cerebral palsy to buy a specialist bicycle that helps to keep her mobile, to name just a few…
Are you looking forward to your Charter Night? How will you be celebrating your 78th?
Yes! This a great tradition when every October we invite past members, friends, work colleagues and business associates to a dinner reception at our local meeting place, the Reigate Manor Hotel, and celebrate the founding of Redhill and Reigate Round Table. It's always an entertaining evening. In recent years,
we've had a Scalextric competition and an after dinner talk from Perry McCarthy the former F1 driver and The Stig from the first series of Top Gear.
Redhill and Reigate's Round Table are getting prepared for a busy few months of fundraising, helping Santa land safely in Redhill, in early December and then visiting local homes on his sleigh, nearer to the big day – more on this next month!
If you would like to join the Round Table or can suggest further projects or local causes to raise money for, visit: www.rt119.org.uk or email: chairman@rt119.org.uk.