Step Back In Time To A 1930s Christmas At Standen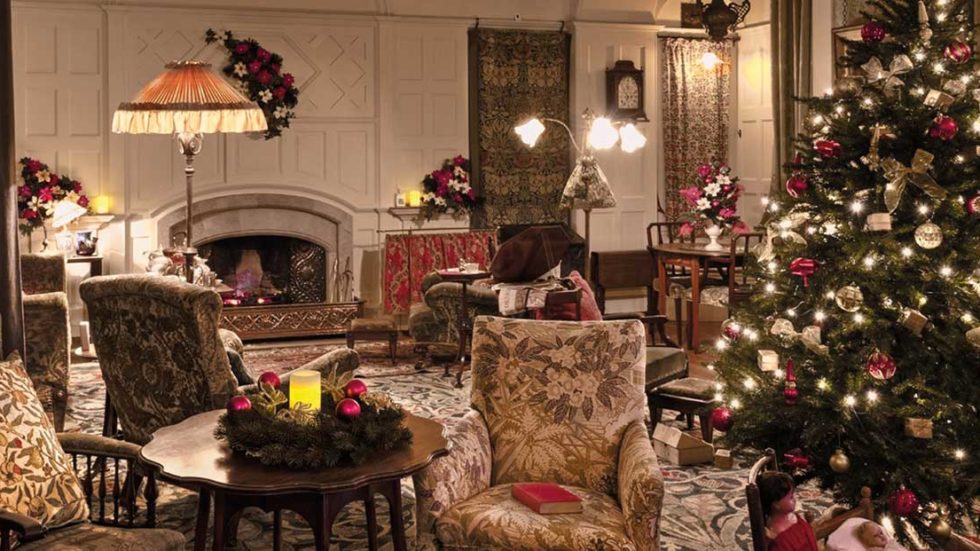 This year, one of West Sussex's grandest homes and gardens, and tourist attractions invites you to step back in time to a glorious 1930s Christmas party already in full swing with music and dancing. Get set to be fully immersed into the sights and sounds of family festivities at Standen and discover each room of the house dressed for a 1930s Christmas and feel like one of the Beale's guests this festive season.
Standen, the National Trust's arts and crafts house and garden in West Sussex, invites visitors to enjoy a traditional family Christmas, and discover how the Beale family would have celebrated festive season themselves during the 1930s until Sunday, January 5.
The design of the house is a monument to the genius of architect Philip Webb and his friend William Morris, with designers of the arts and crafts period represented including William De Morgan, W.A.S. Benson and original Morris & Co. decorations.
Standen, which was gifted to the National Trust in 1972, is primarily a family home owned by the Beale family, offering visitors hillside gardens, woodland, and a children's play area, continuing the property's family atmosphere.
The Beales were a prominent Birmingham family who prospered during the city's manufacturing boom, with business at Beale & Co. thriving, James Beale decided he would like to build a house in the countryside as a retreat.
Speaking about the Christmas event, house manager Ruth Howard, says: "Standen epitomises everything you imagine about a traditional family Christmas: a cosy feel, warm rooms, the family gathering all together, presents, dancing, Christmas trees and family fun. We are recreating these ideals through our 'Beale Family Christmas' this year as Standen is a family house and everything that you could wish for as the setting for a festive gathering. It's very exciting to be creating something new for visitors to enjoy.'
"The Beales had a lot of fun at Christmas, when the extended family got together and played music and danced. It really was a jolly social time for them, and I am really looking forward to getting that feeling across to our visitors and telling the stories of their Christmas parties. Luckily, we have quite a lot of archival information, mostly from letters from Helen Beale, and present lists from Margaret Beale, the mother of the Beale family. Together with our volunteers we will take inspiration from these stories."
Have A Merry 1930s Christmas
For more information about Standen, its Christmas events including Beale Family
Christmas which runs until Sunday, January 5, and opening times, visit: www.nationaltrust.org.uk/standen-house-and-garden