School Students Come Together At Sussex Parallel Youth Games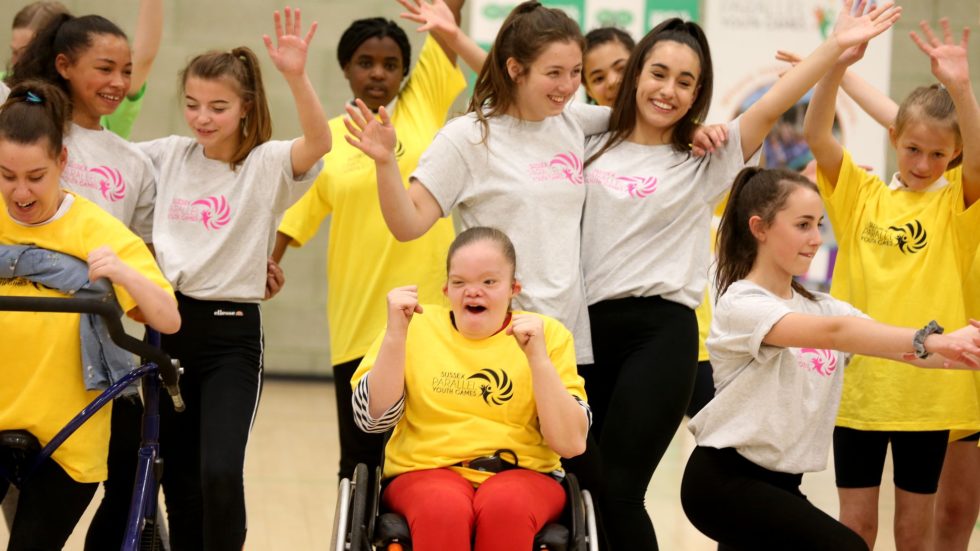 School Students Come Together At Sussex Parallel Youth Games
More than 400 young people, from 15 schools across the county enjoyed the prestigious Sussex Parallel Youth Games, now in its 14th year, earlier this summer at K2 in Crawley.
The event is organised by Active Sussex, with support from event sponsor Everyone Active and Sussex School Games Organisers, is the only event of its size for disabled children in Sussex.
A fun, non-competitive, disability sporting event is created for local young people, aged from 10 to 18 years, to try out sports and learn new skills such as teamwork and leadership.
Students participated in sports including swimming, boccia and cricket, and there was the opportunity to attend a dance workshop and perform at the event's closing ceremony.
More than 100 young leaders aged 13 to 18 helped out on the day, assisting with the running of sports such as tennis and swimming, coordinating dance routines and providing logistical support.
For more information about Active Sussex and its events, visit: www.activesussex.org