West Sussex Fire & Rescue Service's Longest Serving Member Heads for Retirement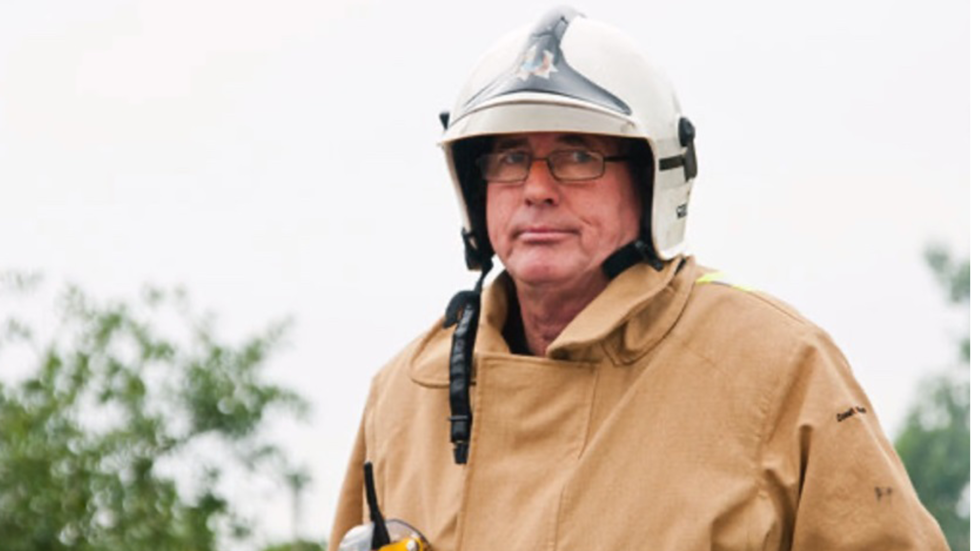 After 48 years of service, Ivor Henley, has retired making him the longest-serving firefighter in the West Sussex Fire & Rescue Service.
Jamie Di Francescomarino
I got the privilege to catch up with Ivor a few weeks ago about his long-serving career based at Burgess Hill fire station. Here is what he had to say about the career of a lifetime
WHY AND HOW DID YOU DECIDE TO GET INTO THE FIRE SERVICE?
"From my teenage years, I had always been interested in the idea of the fire service and especially as a teenager when I was serving my apprenticeship in joinery. This was because I served in the joinery trade with an ex fireman in Burgess Hill and he used to reminisce about his past experiences and it immediately intrigued me. Also, because I was on low wages in my apprenticeship and finished it by 21 and wanted it to be possible to put a car on the road and realised the fire service was a good job to pay for that. Over the years the pay worked for me and ended up enjoying it very much."
WHAT WERE SOME OF THE MOST MEMORABLE JOBS?
"Obviously, some are more memorable than others and sometimes not for good reasons. I've been put in many out of the ordinary positions, but they aren't so out of the ordinary for someone in the fire service."
"I was one of the firefighters that got called out to the Brighton hotel bombing that took place at The Grand Hotel on Kings Road on 12th October 1984 where Prime Minister Margaret Thatcher and her cabinet were staying at the time. Back in 2008, I was called out to the fire at Club Redd in Burgess Hill, which was later confirmed as an arson attack." "Myself and my team were also on the way back from a job once and a drunk-driver crashed into the back of our engine, we had to swerve which led to us toppling over into a ditch which we later managed to get out of! There were no casualties but it's safe to say
that was pretty memorable!"
"All jobs are rewarding because at the end of the day you're helping people and saving lives, these are once in a lifetime occurrences for most people and we are there to help them and try and get things back to normal."
Ivor said that what he will miss most is the camaraderie of the personnel at Burgess Hill Fire and Rescue Service as they have always been like a second family to him. Ivor is going to spend his retirement relaxing, spending half of his year at his holiday home in Rhodes. To which I have to say I'm very jealous!
All and I at RH Uncovered want to thank Ivor for all of his hard work and we wish him all the best with his retirement, and we hope you enjoy every second.
For more information on West Sussex Fire & Rescue Service visit the government website here