Roll Up, Roll Up: Copthorne Carnival is back!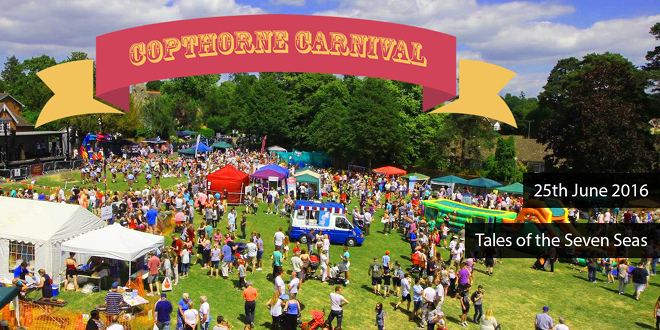 Cancel your plans for Saturday, June 25 – Copthorne Carnival is back and promises to be bigger and better than ever! We chatted with the chair of the carnival committee Graham Casella to find out all you need to know about this year's community fun day…
Now in its 52nd year, the hardworking carnival committee have been working tirelessly for the last 12 months to make this event – the biggest and best yet, with more and more community groups, performers and fun events planned throughout the day.
Kicking-off with an exciting procession of vehicle and walking floats from Knowle Drive at 1.30pm, the event arrives, well and truly with a bang, on the Village Green at 2.00pm, for the start of the festivities – which saw more than 1,500 people join in last year!
This year's theme is Tales of the Seven Seas, so start creating your fancy dress outfits and fantastic floats and get involved with this truly feel-good community event.
"The aim of the event is to enable village organisations to raise funds, but has become the big annual, social get-together for Copthorne," according to Graham, who has been part of the community event for more than 20 years, says.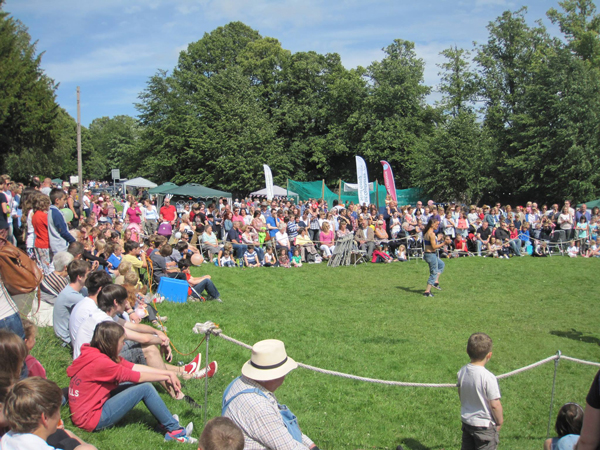 So, what can we expect to see on Copthorne Village Green this year?
"We've four live bands, a bar, a barbecue and 46 stalls providing lots of different items of enjoyment for everyone," the carnival's chair explains. "We have an arena packed with live entertainment, all afternoon – including a bird of prey display. Why not come and enjoy yourself?!"
The fun-filled day's finale will be a spectacular fireworks show, ending the event on a high.
"The Copthorne Carnival is a great day of entertainment, starting from 1.30pm with the procession through to fireworks at 10.20pm. It is non- stop fun!"
Who needs Glastonbury when you have Copthorne Carnival?
To find out more or to help out on the day visit: www.copthornecarnival.co.uk
By Shelley Baker