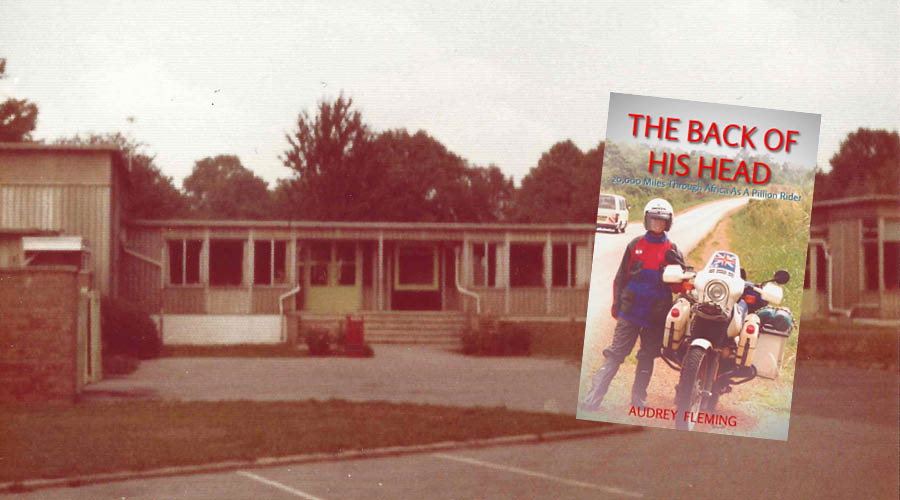 My name is Audrey Fleming and I was born in Crawley in April 1957. But if it were not for Crawley New Town I would probably not have been born.
You will know, of course, that Crawley New Town was one of the original new towns planned to accommodate the many Londoners living in post-WW2 scarce and poor housing in the 1940s and 1950s. My parents were born and bred Londoners who married in 1952. My father worked for London Transport as a bus mechanic and lived with my mother and her mother in a two bedroom, first floor flat in New Cross, South London.
The arrival of my brother in 1953 put additional strain on the accommodation. The downstairs neighbours complained, frequently and loudly, about my father's bicycle (his transport to work) and my brother's pram being stored in the downstairs hallway which they considered to be their territory rather than communal.
The neighbours also complained about my brother crying etc.
One day my father saw an advertisement at work for jobs and homes for anyone willing to re-locate to Crawley in Sussex. This was a way, perhaps the only way, for them to have their own home although it meant moving from everyone and everything they knew in London. Crawley in Sussex was only 35 miles away but would have seemed a long way. They didn't have a car and relied totally on public transport or their own two feet! They decided to go and have a look – nothing ventured, nothing gained.
Mum and Dad took the train and were met, with many others, at Three Bridges station by Council officials who divided everyone into groups and directed them to buses and coaches laid on by the local employers on the Industrial Estate, the Gas Board, the Electricity Board and Water Board. They were taken on a tour of the new town being built and told what to expect, what they could have in the way of a house. It was explained that each 'neighbourhood' would have a doctor, dentist, local shops for
daily use, public transport to the town centre and industrial estate, infant and primary schools and recreational parks and playgrounds. Utopia? It would have seemed that way to them.
For my parents it was a revelation. They could have a three bedroom house, newly built with an indoor toilet and bathroom and a front and back garden. The house would be a modern home and mean they could have another child – me!
They moved in late 1955 or early 1956 with my grandmother and I was born in the house in Spring Plat, Pound Hill. My arrival meant the house was officially 'overcrowded' so my grandmother was offered a ground floor flat nearby.
My brother and I spent our earliest days in the house in Pound Hill and started school until we moved to Tilgate where we both went to Desmond Anderson School and then onto Thomas Bennett Secondary School. We both attended Crawley College of Technology and found local employment. My brother had an apprenticeship on the Industrial Estate and I found office work in the town centre.
In my early 20s I left Crawley. It had given me such a start in life that my promotion at work took me elsewhere but Crawley was always 'home'. In 1991 I went on the adventure of a lifetime on the back of my boyfriend's motorcycle riding overland to Cape Town in South Africa and I have written a book about that adventure.
I now live in France with two grown up, bi-lingual children (one handicapped) but still have great affection for Crawley which gave my family so much over many years. So, I was born and raised in Crawley, educated and had my first steps on a career ladder in Crawley. Crawley made me.
Audrey's book, 'The Back Of His Head – 20,000 Miles Through Africa As A Pillion Rider' is available on Amazon.co.uk, Amazon.fr and Amazon.com – ISBN: 978-1099201721. Search the title of the book on Facebook for photos, to ask questions and more.