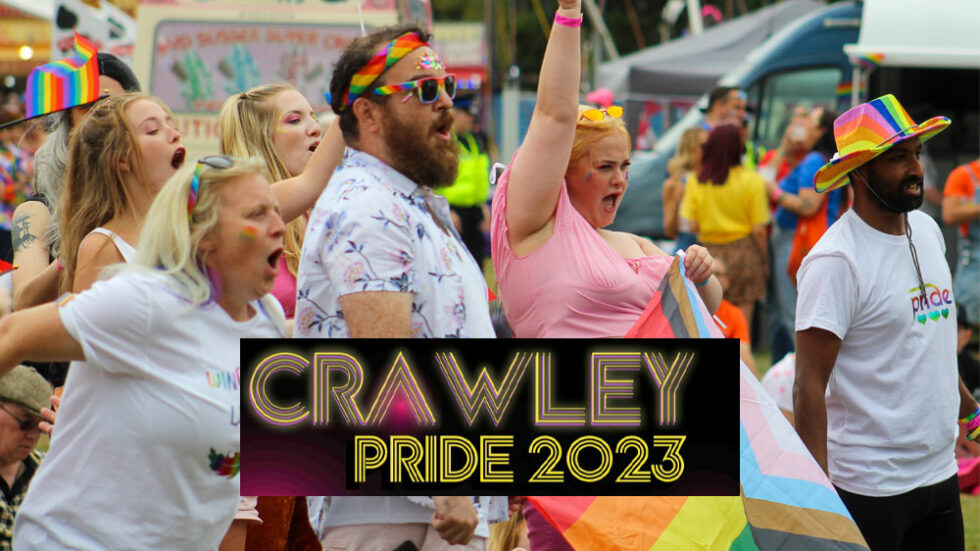 Crawley Pride celebrates the amazing diversity in and around Crawley, creating a safe space for LGBTQU+ people and allies to celebrate and be themselves!
Crawley Pride 2023 is being held in Goffs Park on the 19th of August 2023 from 10 am – 9:45 pm.
The pride celebration starts with our 2nd walking parade which starts from the Memorial Gardens at 10 am and walks its way to the festival site at Goffs Park through Queens Square and the High Street. The parade is completely free to watch so come along and check it out!
Queenz, Steptacular the Steps tribute & RuPaul's Drag Race star; Pixie Polite will be taking to the stage alongside some amazing local acts and our headlining act; Liberty X.
With community & food stalls, a VIP area, and funfair rides, this year's pride is set to be the best so far. The event will see 2 new community spaces. One is a Family Area with activities, games, and a place for the kids to relax, and the other, is a Trans Safe Space.
This event is important to the community as it gives people pride of place, and also acknowledges a community that is still marginalised. It is an event of celebration, respect, and diversity.
Get your Crawley Pride 2023 tickets online: www.crawleylgbt.com
Find us on Social Media: Crawley LGBT
Readers get a 20% discount if they use the code: RHUNCOVERED