Redhill Chris Pulls His Weight For Africa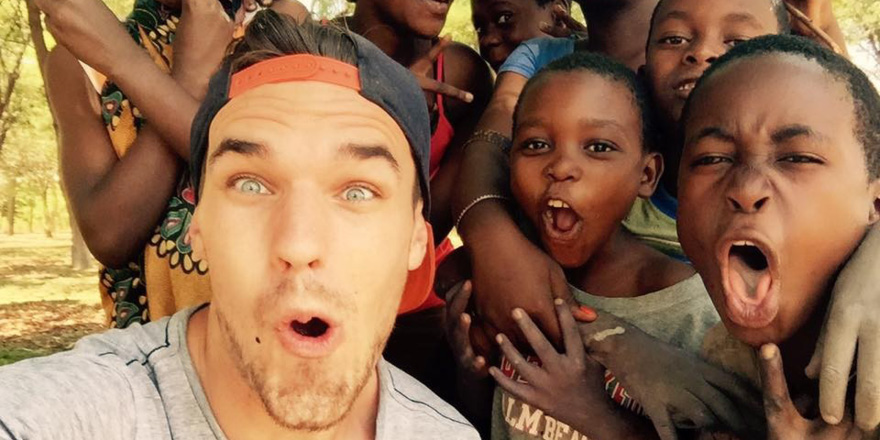 A fearless fundraising personal trainer from Redhill has literally pulled his weight for Zambian orphanage, Eden Farm. Inspired by what he saw on visits to Africa, the surrey-based strongman set himself the challenge of lifting the equivalent of his body weight every minute for 24 hours.
Personal trainer Chris Davies, 28, from Redhill who works in the town's Like2Lift Gym undertook the weightlifting challenge for a cause which he describes has changed his life and outlook on the world. Chris has visited Eden Farm orphanage in Chingola, Zambia three times to help the organisation improve the lives of children and young people by offering them safety and security when they need it most.
Determined to make a difference and to help raise much-needed money to help the orphanage carry on with its important work, Chris set himself a gruelling challenge. Chris began organising an event which would see him flex his muscles and in doing so, lift 85kg every minute for 24 hours, or put another
way, this weight would be the combined weight of 20 adult African bush elephants.
Chris said: "I chose to support Eden Farm because Like2Lift Gym has been a huge contributor to Life Support charity which helps to run Eden Farm. I spoke with Charlie who owns Like2Lift and I suggested that we organise a trip to visit the orphanage. Since then I have visited every year and have raised funds for various improvement projects there like a playground which we set up last year."
Chris' most recent heavyweight challenge is not his first taste of fundraising, in fact his last event was an I'm A Celebrity…Get Me Out Of Here! fundraiser which would leave most challengers with a bitter taste in their mouth as he ate bugs, scorpions and even a tarantula. In past fundraising, Chris has also taken part in sponsored full body waxes to raise money for good causes close to his heart.
Speaking after his latest challenge to date, Chris says: "Although this 24-hour challenge was by far the toughest and at points I had doubts I could finish it, I did! The event was a real rollercoaster ride, both physically and mentally. Lifting 85kg every minute for 24 hours I can say was the toughest thing I have done in my life, but it was without doubt the most satisfying feeling finishing the challenge.'
"This year I had decided to go really big and aim to raise a grand total of £15,000 to build another orphan home. I can happily say we have raised more than £17,000 so far and it is still rising. So not only are we looking at one home but to complete three! If readers would like to get involved, they still can by donating online whatever they can, or they can pop into Like2Lift Gym in Redhill."
By Jacob White