Music Industry Dors Open For Hannah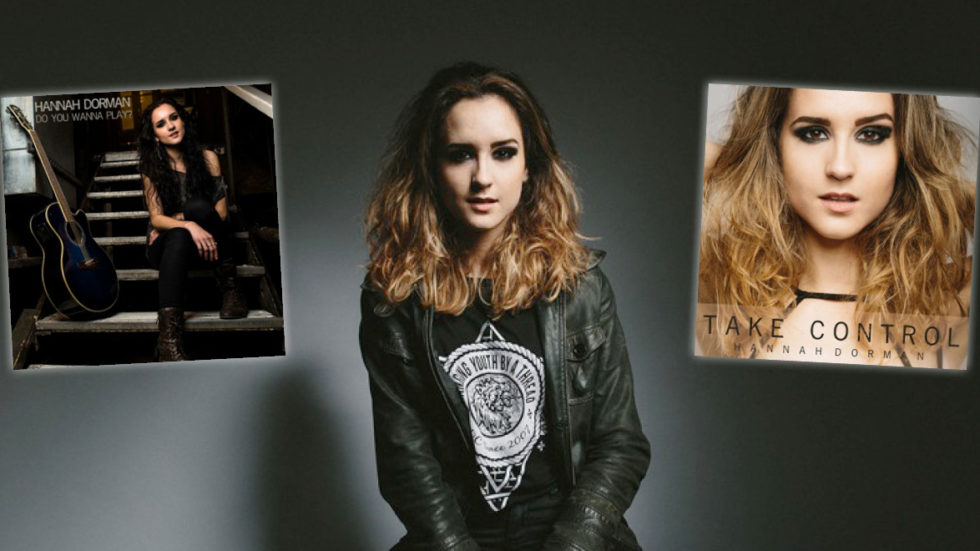 Surrey singer-songwriter Hannah Dorman is making strides in her musical journey – she embraces a unique style with an emphasis on pop-rock and an occasional injection of country. Lyrically mature, and honest in her work, Hannah delivers her songs with raw vocal power and a personable presence.
Dedicated Hannah, 24, draws listeners in with catchy melodies and driven rhythms. The Surrey songbird takes her inspiration from the early career of Kelly Clarkson, The Pretty Reckless, KT Tunstall, Shania Twain, and Anastasia. Hannah admits that she has wanted to be a performer from her earliest memory.
Hannah says: "As cliche as it sounds, I've wanted to do this as long as I can remember! There's a video of me singing Don't Speak by No Doubt when I was three and I wrote my first song when I was eight, so it's always been something I've wanted to do. I simply love every single minute!'
"I listened to a whole lot of Anastasia, Shania Twain and Avril Lavigne when I was growing up, then the likes of the artists KT Tunstall and Kelly Clarkson as I've got older which I feel comes through in my current sound which I like to share with all my of lovely listeners" Hannah added.
[box type="shadow" align="" class="" width=""]
Hear More Of Hannah
Do you want to hear more of Hannah's work? Visit her YouTube channel.
Each week Hannah posts a mix of music, beauty and chat, see: www.youtube.com/HannahDorman.
For more information about Hannah's music career, visit: www.hannahdorman.com
[/box]
The music industry is full of challenges, trials and tribulations, and Hannah has faced her fair share to achieve all of the accolades she has secured to date but she says without a doubt the biggest challenge is picking herself back up after things do not go to plan at first.
Speaking about her experiences, Hannah said: "There are so many almost moments in this industry, most aren't worth telling anyone about because they might not happen, but you can't help imagine what if, then when it doesn't happen, it is hard to pick yourself up again after the knock back.'
"It keeps you grounded and when opportunities come up and actually happen, you appreciate them so much more. Well, I do anyway! Be true to yourself and stick with it. The hardest thing is to keep going and to keep inspired, but if you really want it that much, keep going!" Hannah added.
Hannah has played at venues across the South East, but does she have a favourite gig venue to perform at? She says: "I have fond memories of The Boileroom in Guildford, I also have such happy memories of playing G Live in Guildford and Scoutabout in Ardingly back in the summer of 2017."
By Jacob White