Remembering Richard Beeching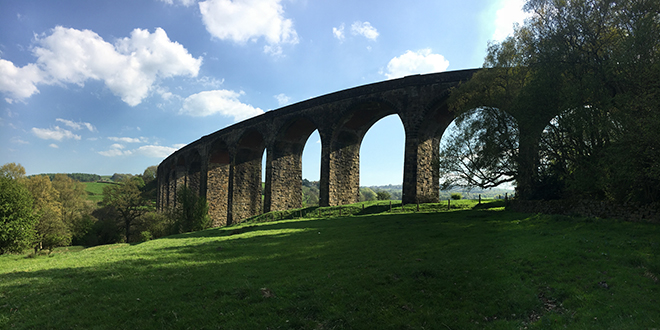 Remembering Richard Beeching
This month marks the 34th anniversary of the death of Lord Beeching, more commonly known as Dr Beeching. During the 1960s, Dr Beeching was the author of The Reshaping of British Railways, a report which saw a rail revolution take place in Britain, to some it represented a hugely controversial change.
Dr Richard Beeching was born in Kent in 1913, he was educated locally, attending Maidstone Grammar School, before, reading physics at Imperial College London. Following his under-graduate graduation, he undertook a research PhD, during the Second World War he went on to work for the Ministry of Supply, before working for chemical company, Imperial Chemical Industries (ICI). His work with British chemical company, ICI would see Dr Beeching work in Canada, he served as vice president of ICI (Canada) Ltd.
Upon his appointment by Minister of Transport, Ernest Marples, Dr Beeching was known first and foremost as a physicist with little or limited railway experience. However, despite his lack of train and track experience he went on to earn an annual salary of £24,000 which it is said was more than double that of the Prime Minister at the time. Dr Beeching's appointment came at a time when the government of the day was keen to make cuts to railway provision as the nationalised service was making large financial losses.
Dr Beeching spent two years preparing his detailed report on rail cuts, it was based on a seven-day study of British railway traffic. Studies showed that one half of the network carried 19 times as many passengers as the other half, and the under populated half failed to cover its overheads. In March 1963, Dr Beeching released his first rail report which recommended closing more than 2,100 stations, in excess of 5,000 miles of track and the loss of around 70,000 railways jobs over the course  of three years.
At the time of publication, Dr Beeching's plans were contentious with trade unions, the opposition Labour party and rail passengers. Dr Beeching was unwavering in his commitment to reform and argued that his report was a route to making rail profitable. A second report followed in 1965, this report promoted an agenda of ending what Dr Beeching considered a duplication of lines. Dr Beeching left his role towards the end of 1965 with aspects of his proposals rejected by the new Labour government.
The reforms made as a result of Dr Beeching's recommendations remain controversial to this day more than 50 years on with many small, rural communities the length of the country suffering the loss of key transport links. In 1965, Dr Beeching was made a life peer, he became Baron Beeching of East Grinstead and he would live out the rest of his life in the town. He had moved to East Grinstead in 1958, living with his wife Ella on Lewes Road until his death at the town's Queen Victoria Hospital on March 23, 1985.