The Lucy Rayner Foundation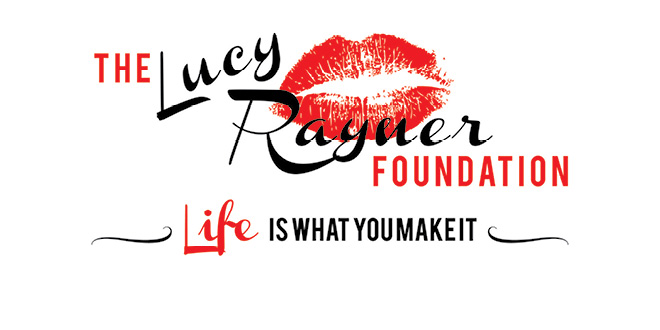 For most of us the festive period rarely lives up to the commercial hype, but tragically for some, they also experience intense sadness as they especially mourn the loss of a loved one at this time of year.
Stuart and Jenny Rayner and their family know bereavement only too well, Christmas 2016 marked the end of the fifth year since their precious daughter, Lucy, committed suicide.
Her decision to end her life on May 5, 2012, aged just 22, came as a complete shock to everyone who knew her – they had no idea that suicide was something she was considering.
Lucy had never been diagnosed with any kind of mental illness, and no one guessed that life had become such a struggle for her, however, the letter she left for her family on that tragic day told of her love for them yet also of her angst and despair, and her desire to find some peace.
Her parents describe Lucy as 'a beautiful, sensitive soul, a helper, hard worker, diva, perfectionist, wild child, risk taker and party animal' and her death came as a bolt out of the blue.
Determined to keep the memory of Lucy alive, and to help prevent a similar thing happening to others, the family founded The Lucy Rayner Foundation, which works with appropriate charities to raise awareness of the signs and symptoms of depression in young adults.
Even though one in four of us will suffer from some form of mental illness, our society still has a long way to go to improve the way that mental health issues are perceived and treated – or not treated.
Through education, campaigning and fundraising The Lucy Rayner Foundation aims to facilitate a practical and compassionate approach to sufferers and their families and to build emotional resilience and stamina so enabling them to thrive.
Lucy had been reluctant to talk about her feelings and found it hard to express her emotions. For this reason, the Foundation started 'Just Talk' – a monthly meeting at Caffè Nero in Reigate.
Its aim is to encourage anyone suffering from anxiety and depression to come and 'just talk' – Lucy's friend and trustee of the Foundation, Amy Coppard says: "We will not be counselling people and we are not being paid, but we have had training.'
"We will be just there to listen to others talk and advise people on where they can get the help they need. We want to help people battling with depression, who just need someone to talk to. We want to let people to know they are not alone."
It's said that 'talk is cheap' and in this case it's free – yet priceless to someone in need. It can bring help and hope to damaged and vulnerable people.
[box type="info" align="" class="" width=""]For more information, visit:
www.thelucyraynerfoundation.com
'Just Talk' is held the first Sunday of every month (10.00am-1.00pm) at Caffè Nero, Old Town Hall, High Street, Reigate RH2 9AE Street[/box]
By Sarah Ballingal