Inspiring Action and Creating Opportunities for Women and Girls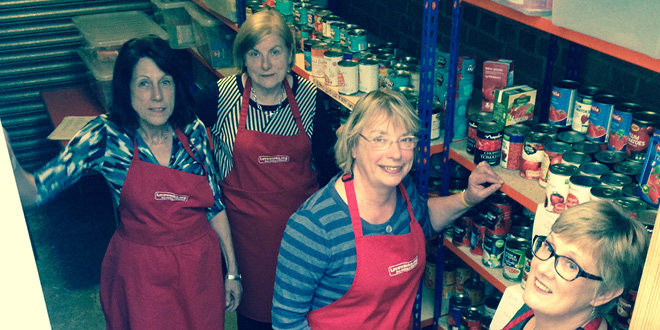 You may not have heard of the Reigate & District Soroptimist International Club, but members of this world-wide women's organisation have been working hard and creating opportunities within our community, to improve the lives of women and girls, for over fifty years.
Meeting on the first Tuesday of each month at Reigate Manor Hotel from 7:30pm, the club members aim to inspire action and create opportunities to transform the lives of women and girls, working together through a global network of members.
Soroptimist International is a global voice for increasing education and empowerment, with volunteering at its heart. In recent years, our local group has helped both local and international charities; including The Snowdon Trust, Loveworks and the Aysanew Kassa Trust, to name just a few.
The latter, the Asyanew Kassa Trust, is based in Ethiopia and was set up by a local man, Asyanew who wanted to ensure that poor children from his home village had the opportunity to complete their education.
When Asyanew sadly died in 2000, his wife Jean (who lives in the UK), continued the trust – with the help of SI Reigate & District: "We have been involved with this trust for a few years," Val Brandt, president of the Reigate Soroptimist group, says. "Our support has involved collecting and shipping books to equip the new
library, and providing funds to pay for IT classes and braille watches for blind students. Each year we have paid to sponsor a girl through secondary education or university."
Closer to home, the club has recently started a food bank in Merstham, in conjunction with Reigate-based charity, Loveworks:
"Support for Loveworks is by food donations which members bring to club meetings each month. There are now three Loveworks food banks and SI Reigate members volunteer in all three," the club president continues. "In conjunction with Loveworks, FB3 was set up in May 2015 and all volunteers are from SI Reigate as a part of club programme action."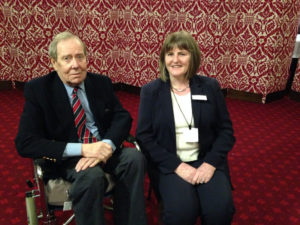 The group's next meeting is on Tuesday 1st September when local councillor, Rita Renton will give a talk on making a difference. If you would like to help make
a change to the lives of girls and women, both locally and internationally visit: www.sigbi.org/reigate-and-district or contact the club on: sireigate@yahoo.co.uk.