Henry Smith MP Takes Local Children To Downing Street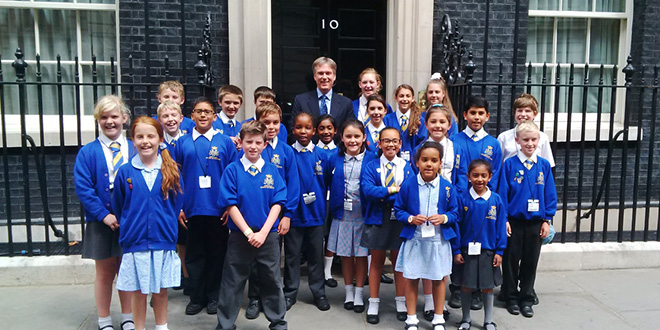 Henry Smith MP has welcomed pupils from Our Lady Queen of Heaven Catholic Primary School to Parliament and took them into Downing Street, where they had their picture taken outside Number 10.
Henry said:
"It's always delightful to see the wonder and excitement in children's faces when taking Crawley schools on a tour of Parliament and Downing Street. It was fantastic to welcome the engaging and polite pupils of Our Lady Queen of Heaven School Council to Westminster.
"Standing outside the famous door of Number 10 we didn't see the Prime Minister but were fortunate to meet Larry the Downing Street cat!
"I think it's an important part of my job to show young people where our democracy sits."
Follow Henry daily via:
www.twitter.com/HenrySmithMP
www.facebook.com/HenrySmith4Crawley
www.youtube.com/HenrySmithMP
www.henrysmith.info