Get together for St Catherine's Hospice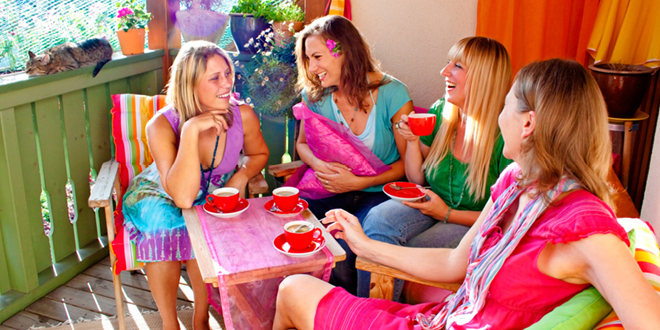 This October it's time to get together! St Catherine's Hospice is asking the local community to bring together their family, friends or work colleagues for a big get together to support their local hospice.
It's said that 'staying in is the new going out' and St Catherine's has teamed-up with other hospices across Surrey, Sussex, Kent and Berkshire, to launch a new initiative – swap a night out for a night in.
By staying in and asking your guests for a small donation, it's not only a chance for you to show that you're the host with the most – it's also a chance to show your support for St Catherine's hospices.
Your Big Get Together can be as simple or sophisticated as you like – whether you host a cocktails-and-canapes evening; games night, pamper party, fancy dress or PJ party, anything goes!
You can set your date! You might like to host your Big Get Together during Hospice Care Week (October 3-9), when other Big Get Together events will be taking place or another time.
For more information on hosting a Big Get Together, visit: www.thebiggettogether.org.uk/hospice/stch/ or call St Catherine's Fundraising Team on 01293 447361.
[box type="shadow" align="" class="" width="800″]
Raising:
£35 – would fund a counselling session for a bereaved relative
£48 – would cover the cost of a patient receiving a visit from St Catherine's Practical Care Team in their own home
£56 – would provide an hour's physiotherapy or occupational therapy, helping a patient to live well and remain independent
£170 – would enable a patient to visit St Catherine's Day Hospice for a day, to meet others and enjoy wellbeing activities as varied as art and music therapy, meditation and exercise classes.
[/box]
By Jacob White