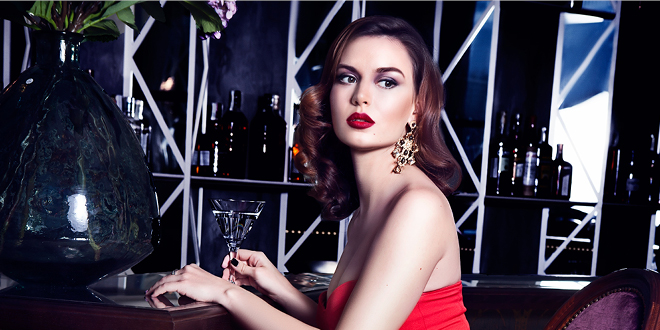 Last minute style tips to make your Christmas party sparkle! Your guide to adding glitz and glamour to your perfect festive party outfit…
Go big… or stay at home!
If you can't go all out at Christmas, when can you? It's the most wonderful time of the year to dress up and let your hair down! Get glammed up in a gorgeous party dress with beautiful embellishments such as shimmery sequins and bedazzling jewels to sparkle as you shimmy on the dancefloor. Team with big hair, show-stopping accessories and a faux fur jacket to wow fellow guests and most importantly; feel like the belle of the ball. Just leave the novelty jumpers and the tinsel earrings at home!
Little Red Dress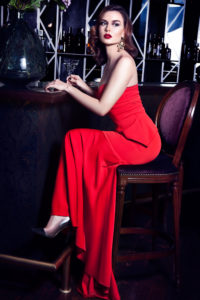 While many of us turn to our trusty LBD (little black dress), 'tis the season to inject a little cheer into our wardrobes! A little red dress is a fantastic party or work's do choice that will stand out amongst a sea of the usual dark colours. Opt for a figure-hugging number to show off shapely curves; a classic 50's inspired dress to suit all shapes and sizes or a flattering smock-style gown to stand out from the crowd.
To oomph up the sophistication factor, don't forget that all-important colour-matched red lipstick!
Mistletoe Makeup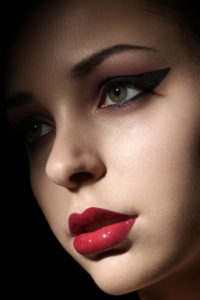 Festive glamour wouldn't be complete without eye-catching and dramatic makeup to compliment your Christmas party look! This doesn't mean you need to wear lots of makeup; you just need to emphasise those features and ensure that it stays put while you're busy eating, drinking and being merry! Smokey eyes have been – and still are – a hot trend for the party season, and are easy to do too. Simply use an eyeshadow stick in medium-to-dark brown and apply to your entire eyelid and then blend up to the socket line. Then using the same eyeshadow stick, line your bottom lashes to define your eyes and blend again. Just add mascara (or false eyelashes if you fancy!) and you're ready to go! If opting for coloured luscious lips, don't forget to use a non-oily balm and seal using a lip stain.
Amazing Accessories

Don't feel confident enough to wear colour? Or perhaps you want to brighten up your favourite black dress? Your style SOS can easily be sorted with some enchanting accessories! Choose chunky necklaces with colourful gems and beads, dazzling diamanté earrings, colourful clutch bags and quirky shoes to showcase your personality. You'll wear your new trimmings again and again!
TLC Treat
We all know that confidence comes from the inside and that to feel truly festively fabulous we need not just to look amazing, but feel fantastic too. But, as Christmas approaches and we're rushing around trying to tick off that to-do list, all too often our self-care regime gets neglected. If you can stop and give yourself a pre-Christmas present in the form of a massage, fake tan, manicure or blow dry, do – this will not only boost your party confidence but also give yourself time to concentrate on you!
By Shelley Welti