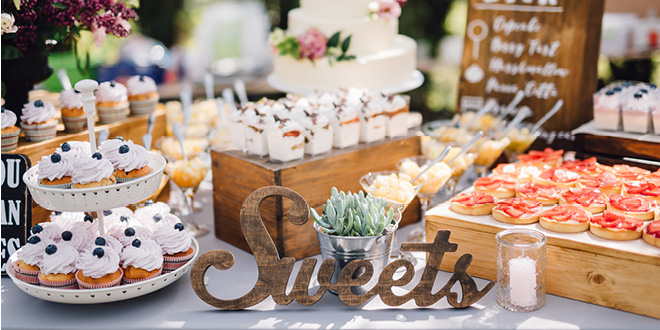 Wedding Fever!
With Valentine's Day this month you might be starting on planning your special day which can be for many couples a tricky affair, for your wedding or civil ceremony to go without a hitch when you get hitched, you need to think about many component parts which go together to make your day the special day you have spent years thinking of, planning is the key to success for your special day.
Timing Is Everything
Start planning early, whether you have two years or six months until your big day the time to start planning is now! Do not delay, sit down with your other half and discuss how you both want your special day to be and how much you can afford to make your it the day you have always dreamed of.
Once you have a date, send out your invitations, if you have time on your hands, consider sending out save the date cards so that family and friends know the date well in advance, you would hate for your day to clash with another event meaning those who matter to you cannot attend the day.
It Is Your Day
You know what you want when it comes to your wedding or civil ceremony, so avoid getting swayed by others. This sounds simple, but with influences from blogs and magazines, not to mention family and friends' suggestions and opinions, it is easy to veer off track and end up with a day you had not planned.
It is your day, make sure it is as original as you two, the happy couple, and that it represents your unique personalities. If you do not want to conform to tradition and feature bridesmaids, do not have them. If the thought of a grand wedding or civil ceremony scares you, avoid it.
Think Budget
With the average UK wedding now estimating to cost around £25,000 to £30,000, it is a good idea to set a budget and stick to it. Although you may not think it possible there are a few ways to keep costs down – venue hire in winter months is far cheaper than summer months.
Venues and wedding or civil ceremony suppliers are in less demand during the winter months so take advantage. If a quote is more than you hope for, negotiation is an option, try to work towards the original budget you had in mind – all it takes is an honest conversation, it is worth trying.
Trust Your Suppliers
Once you have invested in your suppliers, it is important to trust them to work their magic, and have a pre-wedding or civil ceremony meeting with your suppliers including photographer, videographer, caterer, florist and venue co-ordinator so that they know what you want on the day.
The meetings will help them to understand your vision but do not forget it is their job, they are the professionals and they work on weddings and civil ceremonies all the time. As a result, listen to them, they might be able to give you some handy hints and tips to make your day one to remember.