Christmas On A Budget – Low-cost Festive Fun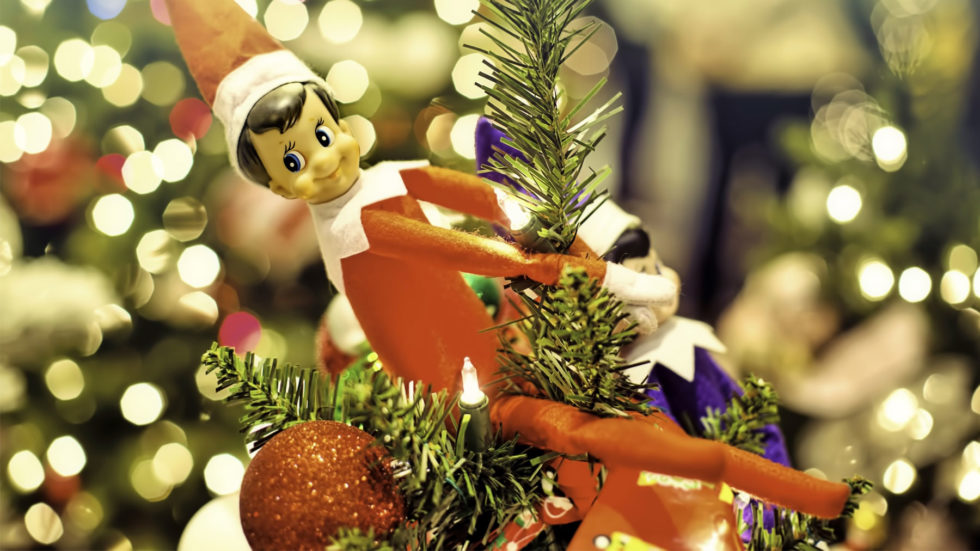 By Kate Duggan
Try a Digital Advent Calendar (£3.70) – The Jacquie Lawson advent calendar is a firm favourite in our house. (I love it as much as the kids.) A new game, story or creative activity is released each day throughout December. The calendar is centred around a Christmassy scene, and many of the activities then become part of that scene. So your child might decorate the tree, dress up the snowman or create a wreath to hang on a shop door, for example. See www.jacquielawson.com/advent
Look for Low-cost Elves (£1) – A branded Elf on a Shelf could set you back over £20, so look for alternatives. I picked up a couple of small bendable elves for £1 each from Tiger a couple of years ago, which did the job just as well as a bigger elf – until the dog got hold of them!
Send a Message from Santa (Free) – Santa has been wishing my kids a happy Christmas through a Portable North Pole (www.portablenorthpole.com) video for years. The shorter personalised video is free to create and is pretty much guaranteed to delight younger children. (It's also worth looking in your phone's app store for Christmas-themed apps like Santa Spy Cam and Elf Yourself.)
Organise a Second-hand Scavenger Hunt (£10 or Under) – Most children enjoy a scavenger hunt around the house or garden. The most successful one I've organised for my children involved a load of Shopkins and other mini-figures that I picked up second-hand from Facebook Marketplace for under £10. The elves that I mentioned above also create a treasure hunt every year, with a series of clues leading to a craft activity, gift-wrapped sweets or a small toy.
Buy in Bulk – If you can club together with other families, you might be able to make savings on stocking fillers and activities by bulk buying. Baker and Ross (www.bakerross.co.uk) for example, sell a wide range of craft kits, activities and small toys. They mainly sell to schools, so if you bulk buy it works out a lot cheaper. My son adored the Gingerbread House Kit last year (two for £6.95 or 10 for £22.50).
The Rainbow Wooden Keyring Craft Kits (four for £6.95 or sixteen for £18.40), Racing Reindeers (four for £5.95 or sixteen for £14.88) and Woodland Friends Stationery Sets (four for £6.95 or sixteen for £18.40) would all make great low-cost stocking fillers. There's also usually an offer on whereby you can save more money if you spend over a certain amount.
Look for Low-cost Memberships (From £1) – Membership cards like Kids Pass offer substantial discounts on family experiences. You can get up to 40% off cinema tickets for example, as well as money off days out to safari parks, theme parks, zoos, trampoline parks and so on, plus discounts on restaurants. A Kids Pass membership from www.kidspass.co.uk costs £2.99 a month, but you can get a thirty-day trial for just £1.