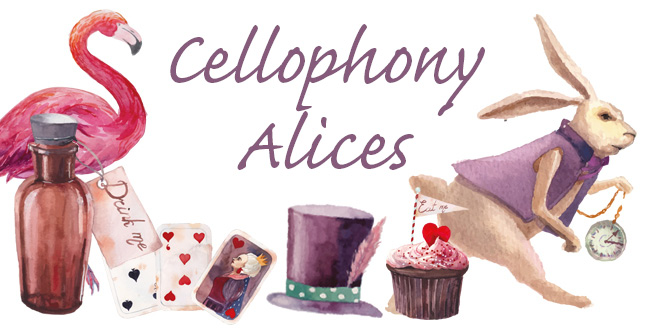 This year marks the 150th anniversary of the publication of Lewis Carroll's Alice in Wonderland, a work filled with magic and wit that continues to entrance audiences of all ages! Now in its fourth year, the AMF (under the Directorship of Reinoud Ford, professional cellist who grew up in the area) is staging a phenomenal FIVE concerts over THREE days! The Festival runs from Friday 6th November to Sunday 8th November and TWO of the concerts will be dedicated to celebrating Carroll's children's classic!
The large-scale work (for adults) will form part of a special Cellophony-focused concert on Saturday 7th November at 2.30pm in the Christian Community Church, Forest Row. Local renowned narrator Ashley Ramsden will cover the entire Alice in Wonderland story (necessarily abridged) through nine mini movements, with the cellos performing a dual role as musical commentators and as stand-alone stars. This Alice will delight both committed and casual concert goers alike (spot the recurring A-C-E chord sequence in the Prologue derived from the musical letters in Alice's name, or the skittish White Rabbit motif in the "down the rabbit hole" movement). The fourth movement (Pool of Creatures) reimagines Carroll's eclectic animals falling into the pool of tears by blending echoes of famous animal-related themes: listen out for The Trout, The Cat, The Swan, The Bat and more thanks to Schubert, Prokofiev, Saint-Saens, Strauss and others for their inspired contributions!
Birchall's Alice in Wonderland Children's Workshop will take place on Saturday 7th November at 11am in the Christian Community Church, Forest Row. Written for children aged 5-10, a narrator and the cello ensemble will envelop the young audience in the musical world of Wonderland. The Workshop will give children a real sense of the Alice story, while also allowing them to participate in songs and words and exposing them to many aspects of the cello as musical instrument. Birchall has made his musical language accessible to young people by linking Carroll's Wonderland characters to recognisable melodies and enlivening memorable scenes with fun and engaging sounds and effects.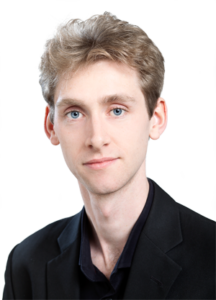 One of the greatest strengths of Carroll's text is its universal appeal to readers of all ages. The Ashdown Music Festival's double dose of Alice-inspired concerts will be sure to cater to concert-goers both young and old! Come join us in November!
For full Festival details including our two Alice concerts visit www.ashdownmusicfestival.co.uk