Celebrating 35 Years of Sweet Success!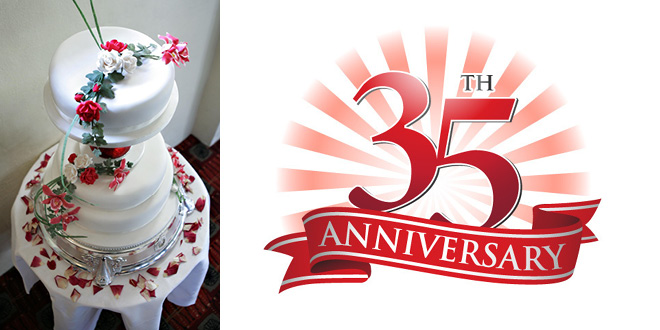 On 17th March 1981, The British Sugarcraft Guild was created by enthusiastic cake decorators, who were united by their love of sugarcraft.
35 years later, the Guild has over 4,000 members and 100 groups running throughout the UK.
Just one British Sugarcraft group that meets locally to celebrate the craft is the Crawley branch, who meet every 4th Tuesday of the month at Maidenbower
Junior School, Harvest Road from 7:30pm. The group started seven years ago and aims to bring together those who enjoy the art of cake decorating, each month for demonstrations by professional sugarcrafters, sharing their skills and tips.
"I have been interested in sugarcraft since my 20's and have been a member of BSG for many years," Crawley member Trudy Gillard says. "The group is where all like-minded people go to share skills, techniques and tips in a friendly environment."
This month, as the Guild celebrates its 35th anniversary, our local group are welcoming the BSG's national chairperson; Julie Cotton to teach its members about her broderie anglaise technique, at their meeting on 22nd March.
Anyone interested in developing their sugarcraft talents (and wowing family and friends with their designs!) is also invited to join them! Contact Trudy on: CrawleyBSG@outlook.com for further details.