Can You take on the Aquathlon?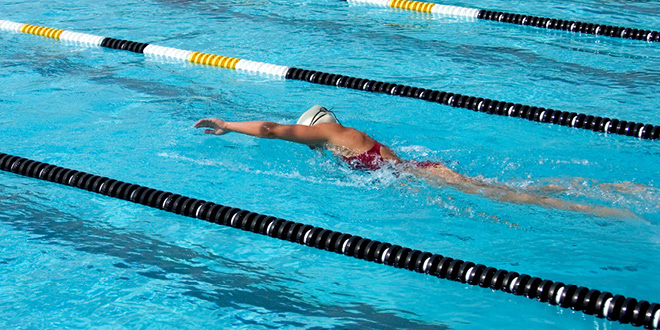 Returning for the second time this year (due to popular demand) East Grinstead's Triathlon Club will be holding an invigorating Aquathlon, guaranteed to be a fun challenge for all of you fitness fanatics! On Sunday 25th October, participants will swim 500m and then run 5KM around the town, for the ultimate test of multi-sport skill.
We caught up with the group's Pete Holley to find out all you need to know about this exciting event and hear a few motivational quotes to take it on!
Can anyone take part or do you have to be physically fit?
The event consists of 20 laps of The Kings Centre pool followed by a 5 km run and we have a whole range of abilities taking part. The beauty of the event is that everyone can take part together, making it very inclusive.
We assume that anyone entering will be able to swim the 20 lengths using either crawl or breast stroke and can travel around the 5km run (3 miles) we always wait for the last person to arrive at the finish regardless of how long it takes.
As long as people come with a sense of humour and enthusiasm they will be welcome, for some it was their first taste of multi-sport and they have gone on to compete in triathlons. For others it was the culmination of a new year's resolution, but for everyone it's for the fun. Ability doesn't matter, it's the taking part that counts for us
Which seems to challenge most participants most – the 20 laps or the 5km?
Most first timers actually find the transition between the run and the swim the hardest as this is the bit they probably have not experienced. The feeling of "jelly legs" when starting to run after swimming can be quite disconcerting the first time!
And finally, do you have any inspirational words to encourage us and our readers to take part?
The first step is always the hardest: entering an event is much, much harder than the training! It isn't a race against others it's a completion with yourself to be the best you can… and you are always going to beat the people sitting on the couch!
Enter the Autumn Aquathlon by visiting: www.egtri.com/index.php/enter-aquathlon