Singing Mamas – Forest Row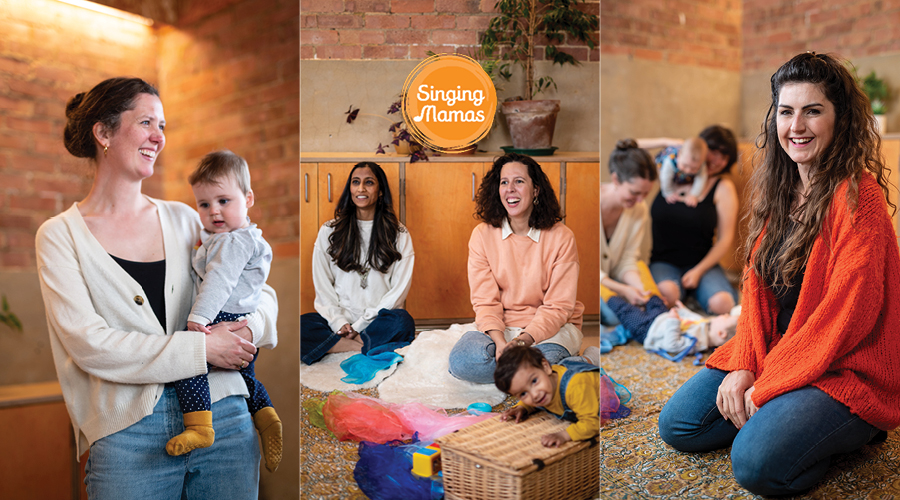 Singing Mamas is a national non-profit working across the UK. A movement made up of nurses, doctors, midwives, musicians, teachers, and community workers who are all committed to improving the well-being of women through singing.
Singing Mamas was started by nurse, Kate Valentine in 2010. Kate was a mother of young children and singing in a group was how she managed stress and found connection and joy. Relocating to a new area, she couldn't find a choir where her children would be welcome so a friend persuaded her to start a singing group where mothers could bring their little ones and Singing Mamas was born.
The movement grew by word of mouth. Kate began to train other women in leadership and how to build song-sharing communities that improve health and well-being. Singing Mamas Community Interest Company was created. Over the last decade, Kate has trained over 180 women and is now training international participants online to reach across the world. Additionally working with the NHS and education settings in specific projects.
Singing Mamas has a door open to you. No matter if you think you can't sing or if the thought of it terrifies you! Women and mums have been coming to these groups across the U.K. year after year and learning that group-singing is not only good for them, but entirely accessible. Busting that old myth of 'I can't sing'. No pressure or performance, without sheets of music and without any sense of musical hierarchy.
In a space with women, mums, and babies; the important things are support, enjoyment, imperfection, letting go, relaxing, encouraging, non-judgment and a feeling of being part of something.
Come along for a try. Once you feel it, you can't un-feel it!
Here's what one member, Gemma said: "I have been very lucky to be in this group. Seeing other mums, singing together, and sharing, has helped me not feel alone. Every Wednesday made me excited to see you mums. I feel part of this community."
Singing Mamas Forest Row take place during term time, Wednesday mornings at the Peter Griffiths Hall,
RH18 5ES.
For inquiries please email – kvsofficecoordinator@gmail.com