Calling all Posh Seventy, Eighty and Ninety-Somethings…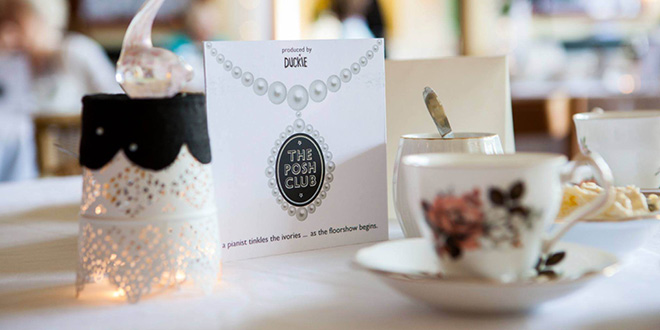 The Posh Club, invites you to join them for afternoons of Ritz-style fun and glamour, with afternoon tea, dancing and entertainment in Downtown Crawley.
The lottery funded club was created by Annette Bowden, who first held tea parties for her mum and her friends, who found it difficult to leave their homes.
"It all started with my mum. I used to do little tea parties for her and a couple of friends at her house. The reason for this was that they were all more or less housebound, and I thought this would be a great way for them to get together and have a fun time as well," she told us.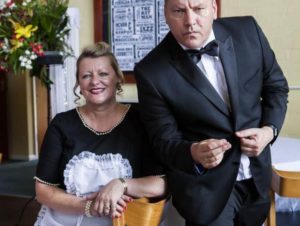 "I would give them afternoon tea with all the trimmings on lovely plates and cups and saucers and their cakes on a pretty cake stand that I bought in charity shops. At the end of a lovely afternoon they would all go home so much happier and looking forward to the next one."
"Having discussed the tea parties with my brother, Simon, he came up with an idea where we could do this on a bigger scale and include entertainment,
where we could make a whole lot more people happy and this would eventually become The Posh Club."
The Club (for all of those young at heart, swanky senior citizens, elegant elders and glamorous golden girls!) takes place on Monday's between 12-3pm at St Mary's Church Hall in Southgate and costs just £4.00 to attend.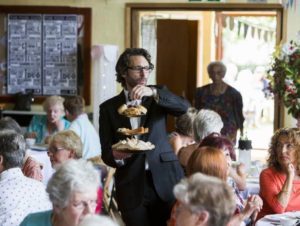 "Loneliness and isolation is a very real problem for older people, for some who have lost lifelong partners and for others where illness and ageing has meant they can't get out very much." Annette said, when we asked her why she felt the club had become so popular. "Also a lot of older people can't afford to go out to the theatre etc. and have a lovely afternoon like we provide at The Posh Club at a very affordable price, this being attainable by the funding that we get."
"For an afternoon filled with friendship, camaraderie, warmth, belonging, dancing and fun, come to The Posh Club, you'll want to come again and again."
Booking is essential. Call Annette on: 01293 451 056 to secure your place.