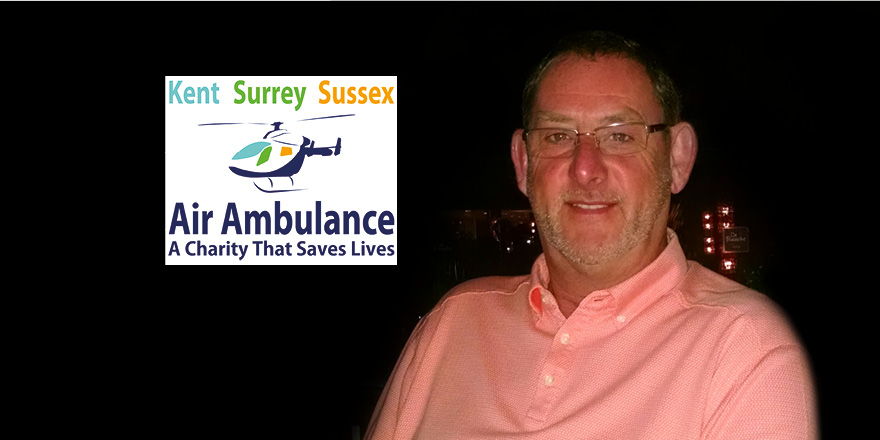 On Saturday 27th June, Bob Taylor took on a 376ft abseil challenge to raise money for a charity that helped to save his life, when he suffered a heart attack in his Crawley office.
Bob, who suddenly collapsed, on a January morning in 2012, aged just 57, was given CPR by a quick-thinking colleague, whilst paramedics and Kent, Surrey and Sussex Air Ambulance rushed to the scene to deliver vital post-resuscitation care. It's estimated that fewer than 10% of people who suffer a cardiac arrest outside of hospital survive.
Now a charity very close to his heart, Bob hopes to raise further funds for Kent, Surrey and Sussex Air Ambulance, with his recent abseil of the UK's tallest sculpture – London's ArcelorMittal Orbit (larger than Big Ben, the Statue of Liberty and double
the height of Nelson's Column):
"In a moment of madness when watching The Apprentice last year, I made a throwaway remark to my wife about the treat that Lord Sugar had laid on for the team winning one of the tasks.
The treat was a freefall abseil from the top of the ArcelorMittal Orbit and I think I said something along the lines of, 'I bet that would be fantastic'," Bob told us, before taking on the challenge.
"However, I did not then expect to be opening my presents at Christmas and finding among them a picture of the sculpture with a date of June 27th underneath it. Oh dear, my wife had booked me an abseiling experience!" the businessman laughs.
Bob can still be sponsored by visiting: www.justgiving.com/BobTaylorAbseil