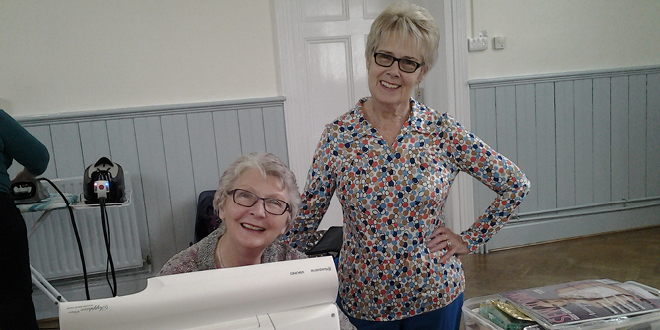 Being more of a diner than a designer, when I heard that Wardrobe Wizards sewing club meets between 11.30am and 3.00pm on Wednesday afternoons, my first thought was 'What do they do about lunch?' Thankfully, even the most dedicated dress makers need to take a breather, and it was during their lunch break that I was able to chat with these delightful ladies and discover what it is about the club that keeps them returning each week.
Despite the name, it seems no magic is involved, just expert tuition from the group's founder and leader, Penny Loveday and her right-hand woman, Sandra Bass. Having first met at an Adult Education sewing class many years ago, Penny and Sandra started up Wardrobe Wizards which celebrates its 10th anniversary this year. Since its inception, the club has occasionally had to relocate to accommodate growing numbers, but it is now happily ensconced in the Albert Rooms in Albert Road, Horley. This newly refurbished Victorian hall is perfect – light and spacious with a large cutting table for fabric and plenty of room for all the members who come along with their sewing machines and their enthusiasm.
[tie_slideshow] [tie_slide]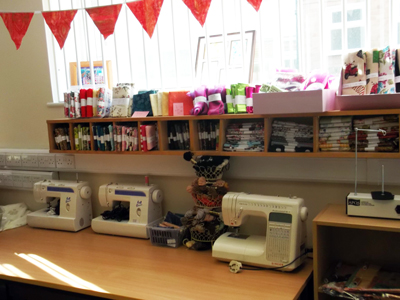 [/tie_slide] [tie_slide]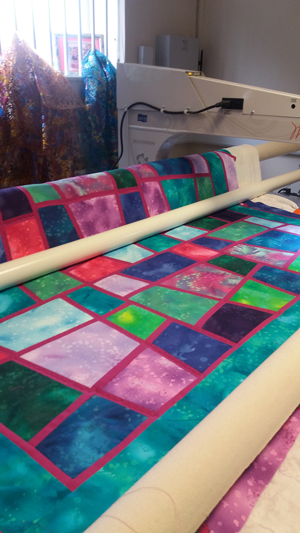 [/tie_slide] [tie_slide]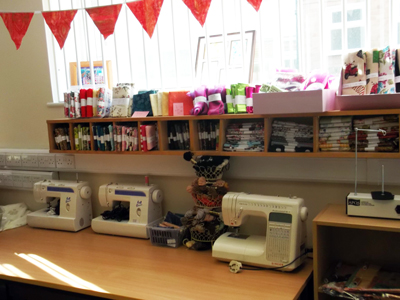 [/tie_slide] [/tie_slideshow]
Some joined several years ago while others more recently. Reasons vary from wanting to brush up on rusty sewing skills to having a one-off project to work on. Members' supply their own materials and skills can range from expert to beginner, yet whatever their level each one benefits from Penny's expertise and patient instruction. Tanya, who joined two-years-ago, originally came to learn how to use her new sewing machine with its unfamiliar functions. Now she and her 'Janome' are firm friends, and she is currently making a yellow dress – a very 'on trend' colour according to fashionistas! Two other members, Janet and Linda, happily told me of projects they have worked on during their membership, and it's easy to see what a cheerful and friendly club this is.
Wardrobe Wizards is currently at full capacity with 14 members on the register and other hopefuls on a waiting list. However, it is possible to come for a one-off tutorial at £12 per session, and Penny can squeeze a lot of instruction and advice into those three hours! Classes and workshops are also run at nearby Aztec Threads in Smallmead House where a lot of Penny's members buy their supplies. Owned by Karen and Alan, this is an Aladdin's cave of all things to inspire creativity…. threads of all kinds, craft fabric, fat quarters, buttons and beads, etc., and pride of place is given to their Millennium longarm for quilting.
Television programmes like the BBC's Great British Sewing Bee have helped to popularise craft and dressing making in recent years, but it's not just that. Groups like Wardrobe Wizards and Aztec Threads demonstrate just how 'close-knit' and welcoming the craft fraternity is – and where friendships can to be found amongst the fabrics!
For more information: wardrobewizards.net – aztecthreads.com
By Sarah Ballingal