Thousands attend day of free children's activities in Reigate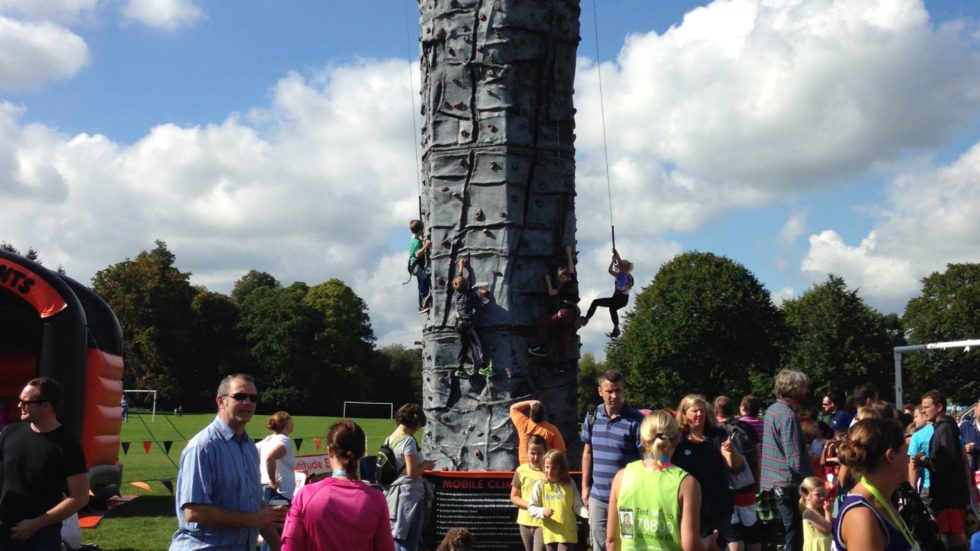 Over 1,400 children 'got moving' with Run Reigate sponsors, Move Revolution, in Priory Park, Reigate.
Almost 5,000 people attended yesterday's (20th September) Kids Active Village event, where youngsters enjoyed a day of free activities, including an obstacle course and climbing wall.
As sponsors of the popular Run Reigate event for the second year running, estate agent, Move Revolution, organised their Kids Active Village event with a packed schedule of free activities for kids.
Move Revolution's Managing Director, Cliff Cooper, said: "It was a pleasure to host the Kids Active Village event and seeing so many children 'get moving.' The atmosphere – and weather – was great and our 'Get Moving' passport proved a real hit with the children! Some amazing local clubs were there and we want to thank them, and everyone who got involved, for attending."
The activities included:
– Bouncy castle.
– Nerf gun and archery range.
– Miniature golf.
– Smoothie bike, with R&Be Active.
– Mini assault course with British Military Fitness.
– Martial arts with Fusion Martial Arts.
– Tap dancing, organised by Reigate School of Ballet and Commercial Dance.
– Hockey practice, organised by Reigate Priory Hockey Club.
Parent and runner, Sam Garrity, said: "My poor wife has attempted to keep our children entertained at numerous running events – and it's a tricky business! It was so refreshing to see the Move Revolution team cater for some family entertainment at Run Reigate. They had loads to do, it was suitable for all ages, and it was free!"
Kids Active Village was held as part of Reigate and Banstead council's R&BeActive initiative, alongside the popular Run Reigate Event.
Catherine Gibson, Leisure Development Officer at the council said: "We loved being part of Move Revolution's Kids Active Village – what a great end to our R&Be Active week.
"Move Revolution is committed to giving back to their local community and, importantly, getting kids moving – which is integral to our R&Be Active initiative. Thank you to all the team at Move Revolution – we had a great time."
Click here for More Revolutions blog.