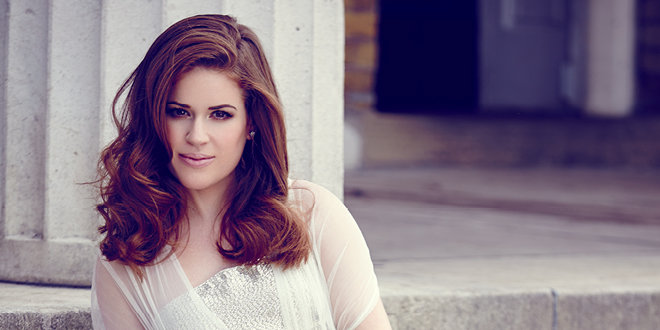 Beautiful, talented and charming – no, sadly not the start of my autobiography but a description of nightingale – Joanna Forest – AKA Mrs Selby, new bride of James Selby an experienced performer and director himself having been involved with Horley's Archway Theatre.
At an age when many little girls dream of being princesses and mermaids, Joanna already had her feet firmly on the ground – or rather the stage – and knew very early on that she wanted to be a performer. It was only a matter of time before she was accepted at The Italia Conti Academy of Theatre Arts in London where her talent flourished.
Acting was her first ambition and she has appeared in various roles, however, she eventually focussed on singing as it gave her the versatility and freedom she desired. Actors spend their time
being someone else – Joanna wanted to perform as Joanna!
Her singing style is known as 'crossover' soprano which means she has the best of both worlds – putting a classical twist on more modern artists like The Stone Roses.
She has won numerous singing awards and is now regarded as one of today's most talented upcoming sopranos. She performs nationally and was even in Reigate's Priory Park to celebrate the Queen's 90th birthday in June.
She is currently working on an EP accompanied by the Prague Philharmonic Orchestra, which includes a cover version of Slade's 'How does it feel?' and a song written especially for her by songwriter Danny Demers. Joanna's repertoire has something to appeal to all tastes.
At first glance, Joanna has it all but at just 21-years-old her life took an unexpected turn when she was diagnosed with breast cancer, a condition unusual in one so young. Thankfully, she made a full recovery and with her 'glass half full' personality she has used her own experience and talent to help others in a similar position.
In 2014 along with The Sun Newspaper, Joanna devised, produced and performed at "Busting to Sing" a huge concert held at London's 1,400-seat Palace Theatre in aid of the charity 'CoppaFeel!' This perspicuously-named charity aims to encourage women to examine their breasts regularly in order to detect any changes that might indicate that treatment is required.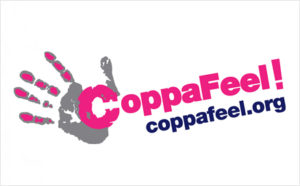 Young women especially need to hear this message as it doesn't always get through to that age group. Joanna knows the risk only too well and is now one of the charity's ambassadors known affectionately as 'Boobettes'! When I asked this particular Boobette what her plans were for the future, her reply was instant: 'To keep singing!' So for anyone who has yet to hear Joanna sing live there is plenty of time.
Mind you, if the wind's in the right direction and she hits that high C, wherever she's performing you might just hear her in Horley!
By Sarah Ballingal