Singing Success: East Grinstead Choral Society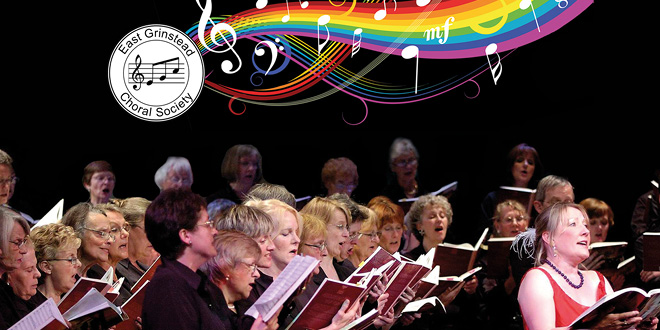 Founded in 1952, East Grinstead's Choral Society has gone from strength to strength, regularly performing seasonal concerts and boasting a varied social calendar for its 80+ local members.
The society aims to give residents the opportunity to learn and perform a variety of works from the choral repertoire, led by a professional music director and accompanist, and joined by professional musicians and soloists at concerts – with such high concert standards, this also means that those living locally, no longer need to venture far to hear this type of music performed!
Over the next few months, the professional group are gearing up for both their Autumn (Sunday 15 November, from 6pm, at St. Mary's Church, East Grinstead) and Christmas (Saturday 12 December, venue still to be confirmed) concerts, which they hope residents will attend and enjoy:
"Our Autumn Concert will be lovely," Isabella Barton from East Grinstead Choral Society, says. "They'll be serene and beautiful sacred music, scored for choir and organ, performed in St Mary's Church, East Grinstead, which has a warm yet peaceful atmosphere perfectly suited to the music we'll be singing. It'll be a time to enjoy some calm on a late autumn evening before the season gives way to Christmas madness!"
Speaking of Christmas, the group's festive soiree, will see both the choir and audience singing all-time favourite carols – so make sure you go along and join in!
If you are bitten by the singing bug at the group's upcoming performances, or already have a feeling this musical society is right up your street, why not become a member?
As Isabelle, who joined the group eight years ago, when she and her partner moved to East Grinstead, explains, everyone is welcome!
"We are always happy to welcome new members – especially men but by no means exclusively!
"Anyone interested can find a contact form on our website: www.egcs.co.uk. This will go to the society's chair, who will respond fairly quickly, probably with an invitation to come to a rehearsal."
Further details on the group, their upcoming concerts and how to join are available on: www.egcs.co.uk