Save A Greek Stray Today!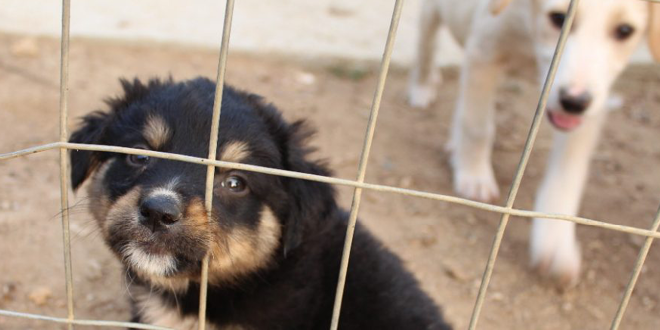 Greek Animal Rescue (GAR) and Desperate Greekies work together to alleviate the suffering of stray animals in Greece, to promote animal welfare through education and to re-home animals.
Stray animals wander through the streets of Greece every day, with the average life expectancy just two years. Cats, dogs and donkeys are affected most and volunteers throughout the country work with UK-based charities to rescue strays and give them a quality of life.
GAR regularly hold fundraisers in Surrey and Sussex and the money raised allows the teams at the shelters to feed over 160 dogs daily. The charity also funds spaying and neutering projects in Greece.
Neglected, abused and abandoned, these animals have a story and if given a chance would make a wonderful and loyal companion. The Lambert family, who adopted a delightful dog, Frankie, who was rescued from outside an oil factory in Athens share their experience.
"We were looking to adopt a rescue dog after our beloved miniature schnauzer died. With our children growing up and leaving home we decided it would be sensible not to have another dog. That decision lasted two weeks! We started trawling the internet and stumbled across Greek Animal Rescue.'
"We were shocked to find out how badly stray animals are treated in other parts of Europe. We contacted Juliette, a GAR volunteer based in Surrey, who arranged to visit us in order to find out if we were suitable. Juliette showed us some pictures of dogs who had been taken to shelters in Greece where they had been nursed back to health and were ready to be put up for adoption.'
"Then she suggested dogs that might be suitable for us. The charity was very knowledgeable about the individual dogs and it was clear they had strong links with the rescue shelters. Once we had chosen a dog, he was brought to the UK by volunteers.'
"He came with his own passport and had been neutered, micro-chipped and vaccinated. We were delighted to meet Frankie who settled in remarkably quickly. It was hard to believe he had lived on the streets of Athens. The continued support from the charity has been incredibly helpful and it is so rewarding to give a dog like Frank a home."
Fundraising is crucial to GAR and Desperate Greekies and there are lots of ways you can help like organising sponsored dog walks, marathons, and quiz nights. There is even an opportunity to raise free donations simply by doing your online shopping through 'Give as You Live'. You don't pay any extra for the items you buy but a percentage of the money goes to GAR.
Help is always welcomed at the shelters in Greece, at Greek Animal Rescue and Desperate Greekies in the UK. GAR newsletters are available by subscription and feature many heart-warming stories and other articles that show people how their donations make a difference.
[box type="shadow" align="" class="" width="600″]If you would like more information about the charities, visit their websites:
www.greekanimalrescue.com
or,
www.desperategreekiesdogrescue.com
[/box]