The Ultimate Winter Pet Guide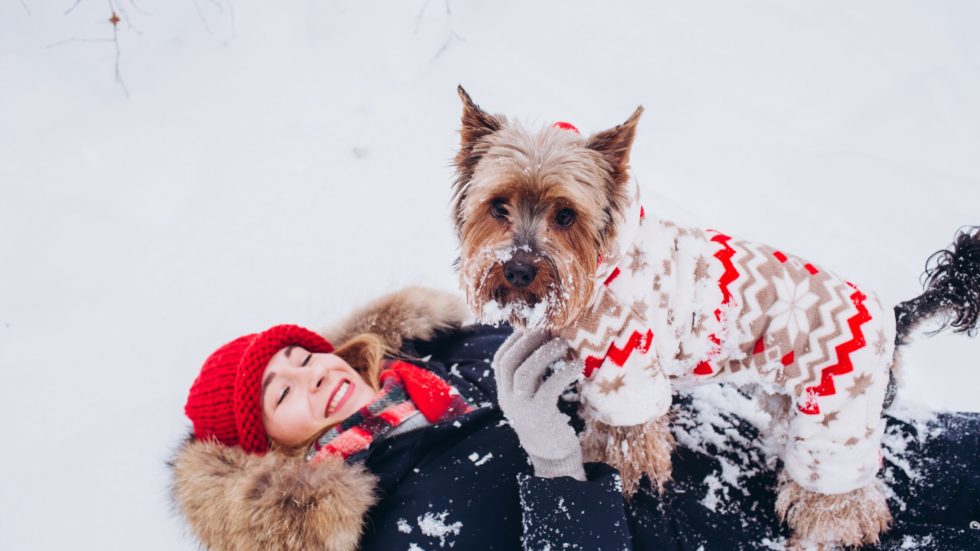 The Ultimate Winter Pet Guide
January and february sees the worst of the winter weather – short days and cold temperatures can take their toll on us all, and our pets are no exception. How can you ensure that this winter you do not leave your pet out in the cold? Prevention is better than cure, so make sure you plan your pet's routine, and keep an eye on their health and wellbeing to beat the seasonal threats posed to them.
In the past few years, we have experienced some of the coldest winters on record and weather phenomenon such as the Beast from the East, so what can you do to protect your puss or pooch this year?
Avoid Getting Ticked Off
It is easy to think fleas and ticks are a summer only problem due to warmer temperatures, however, think about your home in winter, do you have your central heating cranked up? With the warmth from your radiators there is a risk of your pet catching fleas all-year round, therefore it is important to keep your flea treatments running in winter as you would do in summer.
Eat Well, Keep Well
Healthy food consumption is vital to a pet's health whatever the season, however it is more so in winter to guarantee a healthy weight. Pets naturally keep warm by acquiring an extra layer in the colder weather, what is important is, this is an extra coat and not a layer of fat – cold weather can prompt lethargy, so monitor your pet, if their symptoms worsen with sleepiness, contact your pet's vet.
Keep Warm & Well
The risk of hypothermia is a real threat to pets as well as humans, although it differs between ages and breeds. When it comes to keeping your pets well in winter it is important to keep them warm – think long and hard about how long your pet spends outside this time of year, and look out for the warning signs of pales gums and inner eyelids – if you are concerned, speak your pet's vet.
Paws For Thought
Protecting your dog's paws in winter can be a challenge, but a real necessity, chemicals used to melt snow and ice in addition to the seasonal grit and mud can be discomforting for a dog's paw pads. If any chemical residue is left on paws unwashed can cause a burning feeling which will lead to your dog wanting to gnaw its paws, therefore, it is important to bathe a dog's paws after winter walks.
Put A Freeze On Anti-Freeze
Much-loved moggies can be attracted to anti-freeze, for many mogs it can possess a sweet taste, but this is a real danger as exposure to anti-freeze is incredibly dangerous, and in some circumstances can lead to kidney failure and ultimately death. If your cat shows any signs of ill health which can be diarrhoea, vomiting, and weight loss – should any of these symptoms occur, visit a vet immediately.