Remember Your Emission Sticker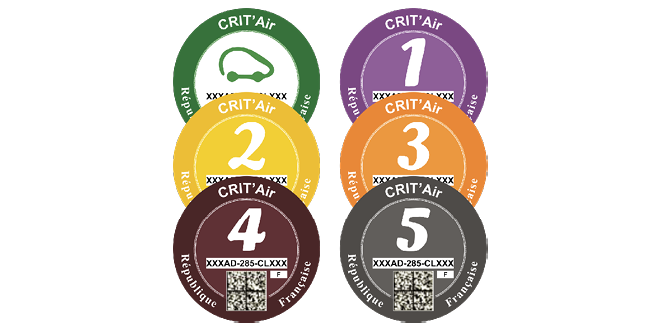 Are you planning a self-drive European holiday this summer? If you are driving in France and intend to visit Paris, you will need an emission sticker.
You will no doubt remember last month that President Donald Trump withdrew the US from the Paris Agreement on climate change.
However, what you might not recall is hearing that you need to display a special sticker in your windscreen if you intend to drive your car through France's capital city.
The measures were announced at the end of 2016 as part of the country's attempts to clean up the air quality after several days of extremely bad quality air recorded last year.
Use of these stickers, known as Crit'Air, is now in force, but if you were not aware that you should have one, and did not buy one you could be facing a fine of up to £117.00 for not doing so.
Police have been advised to be lenient in the short term, these windscreen stickers can be ordered online, something you should be doing if you are considering driving through Paris at any time.
The stickers cost £3.50 (around €4.00) and are broken down into six categories ranging from full electric vehicles through to all-singing supercars and big diesel vehicles.
What you need to know is, the website for buying the stickers is only in French at the moment, so you might be relying heavily on Google Translate if you want to buy one.
However, there is talk of launching one for non-French speaking motorists this summer. Hopefully, this launch will take place by the time that you read this article.
[box type="shadow" align="" class="" width="600″][/box]