News In Brief: Fundraising and Talks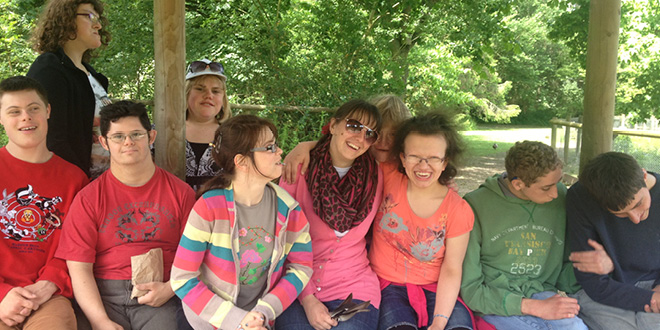 Swoove Fitness Raising Money For Kangaroos
Swoove Fitness – the physical and vocal exercise classes created by local woman Esther Featherstone – is raising funds for local children's charity Kangaroos, which provides leisure activities for disabled children and young adults in Mid Sussex. Esther launched Swoove, a mix of Zumba and singing, with an aim to raise one million pounds for a variety of local charities. She approached Kangaroos recently with regards to producing a fitness DVD.
Esther has released a Swoove Fitness DVD and will be donating a proportion of the sales to Kangaroos. The official launch class was held on 20th September 2015 in Lindfield Primary School, where Kangaroos Fundraising's communications and admin officer, Samantha Norgate, tried out swooving for the first time! The Swoove Fitness DVD is available to buy for £14.99 from the Kangaroos new office and the team are happy for people to pop in – Kangaroos Office, Maxwelton House, Boltro Road, Haywards Heath RH16 1BJ or you can purchase from www.swoovefitnessfund.com.
Haywards Heath's U3A Meeting Update
Haywards Heath and District U3A – a society for people no longer in full time employment – is holding an open meeting on Tuesday 19th January from 20-4.30 pm at Clair Hall in Perrymount Road, Haywards Heath.
Their speaker is Angela Sexton, a retired mathematics teacher who will be giving a presentation on the intriguing topic "Mathematics in Nature".
The group also holds coffee mornings for members in the Community Room at the Methodist Church in Perrymount Road, Haywards Heath, from 10-11.30am. These are open to all members and guests. The entry fee including refreshments is 50p. The next coffee morning will be on 29 January 2016. To find out more about what the group does and their meetings in 2015, visit www.haywardsheathu3a.org.uk.