Local Global: Bringing the Community Together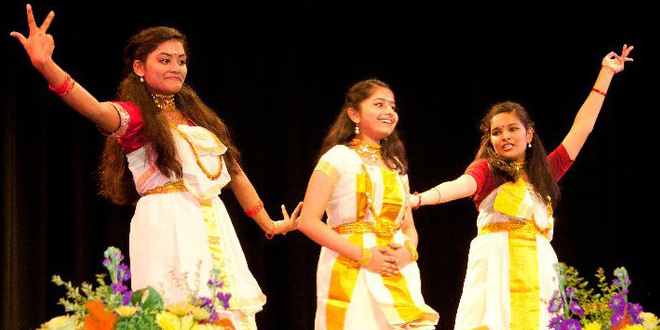 On Saturday 24th October, East Grinstead's Jubilee Centre will see a variety of community groups take part in an exciting Local Global event.
This will be the fifth Local Global meet-up and the first time that so many diverse groups, such as; the Filipino-British Association of East Grinstead, Hispanic Belly Dancing Group and East Grinstead Folk Dance Club, as well as so many more, will come together in the town, for an event that has previously seen up to five hundred people, of all cultures and backgrounds, get involved.
"Local Global aims to bring the diverse community of Mid Sussex together," Johana Manalus, Chairman of the Mid Sussex Diversity Forum who organises the event explains. "Different cultures and experiences offer a lot of interest and teaching, and knowing about them gives us inspiration to build a better world for all of us.
"In this event we also believe we can help people learn about other cultures, adapt to new ones, while also maintaining their own traditions."
This year, Local Global will be celebrating One World Week, bringing our diverse and colourful community groups together, to enjoy traditional dances, entertainment and delicious food from throughout the world. There's even the chance to learn how to make a mouthwatering meal from simple, staple ingredients!
"Each one of us is unique, which makes us interesting to each other," Johana continues.  "We always have something to share and something to learn. Let us be one as we explore our differences, and together inspire a culture of hope to build a more equal and peaceful world…There is unity in diversity."
Local Global will take place at Jubilee Community Centre, Charlwoods Road between 2-5pm on Saturday 24th October and is FREE to attend!