Lights, Camera, Action! In Gossops Green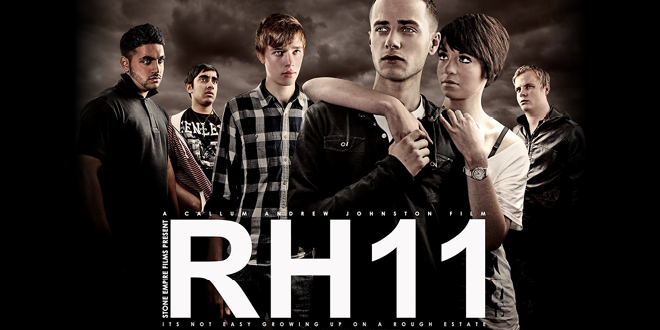 A film maker from West Sussex is the toast of the movie world having already showcased his work at the prestigious Cannes Festival but what inspired him to first pick up a pen and write a script and what is his advice for any budding Steven Spielberg wanting to following in his successful footsteps?
Callum Andrew Johnston, 25, from Gossops Green did not start film writing until he was 16 and says he previously had little interest in writing scripts. At school, he did well in English classes and he was often praised by his teachers for his 'exceptional descriptive skills' and asked to read aloud his work.
Looking back on his school days, he said: "I didn't think much of it, as my attention span in school was limited due to constant day dreaming. I have always been creative-minded, so I struggled academically throughout school. I wasn't aware of why I took an interest in film until recently."
Callum's first screenplay was a film entitled RH11, at the time he was studying media studies and was learning how to structure a screenplay. As well as his studies, he was involved in the theatre and wrote a play called RH11 which tackled the important and topical issue of the time, knife crime.
Callum, who spent a short time studying at the New York Film Academy, although this was curtailed due to finances and family problems says that he is inspired to write because of his love of sharing a story with people who may save someone's life or empower them to find peace and enlightenment.
Undeterred by his brief period in the US, by 20, Callum had written and directed RH11 and Crossed Paths with his greatest success coming with the sequel to RH11, Little District which would go on to receive the accolade of premiering in the South of France at the world-famous Cannes Film Festival.
Last year, The Forbidden Note premiered after four and a half years in production. The film touches on the sensitive subject of honour killings, a term itself which is challenged. During production, Callum worked with members of the Islamic community and the Home Office.
Callum, said: "I have to thank many Crawley residents for their help and support. I would also like to thank Dave Watmore and Jackie Draper from the Hawth Theatre and thank Crawley Borough Council and MP Henry Smith for all their support over the last few years."
What is Callum's advice for those budding film-makers in Sussex wanting to follow in his footsteps? He, said: "I would tell people to not follow in any of my steps… because they are their own person and the footprints they will leave will be important for their story or stories they tell here to people.'
"I would urge people to write from the heart, always. If they have a dream, it's not too big for them. The only time a dream is too big is when they don't apply action to their thoughts. If you want to write a story, write one. Have no regrets… the universe wants you to be where it needs you to be."
By Jacob White