Let's Dance The Night Away
If you love Strictly Come Dancing you're going to love dancer and Strictly winner Pasha Kovalev's new show! Let's Dance The Night Away is coming to the Harlequin Theatre, Redhill this spring! 
[one_half]Are you missing your Saturday night fix of Ed Balls? If you're in need of some jive or want the Charleston in your life Pasha Kovalev's show Let's Dance The Night Away will be just the thing to get you tapping your feet!
Complete with special guests, live singing and involving local dance communities, the tour of the show launches close to home at the Harlequin Theatre with two dates next month – Friday, March 17 and Saturday, March 18.
A total of 58 performances are planned across the United Kingdom from March – May 2017 with the passion for Pasha and dance reaching fever pitch after the December final of Strictly Come Dancing – now a national institution.
[/one_half][one_half_last]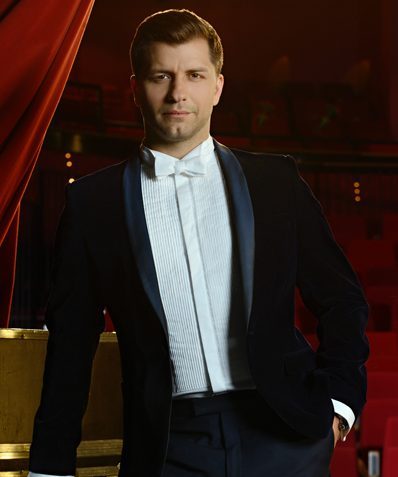 [/one_half_last]
Competition Time!
We've teamed-up with the Harlequin Theatre to offer you and a guest the chance to see Pasha's live show Let's Dance The Night Away. For more information on how to win, click here
Pasha arrived on the UK dance scene in 2011, joining the professional dancers on hit show Strictly Come Dancing and his first celebrity partner was actress Chelsee Healey, the pair finished runners-up.
A year later, he danced with Girls Aloud star Kimberley Walsh and was again a runner-up. In 2013, Pasha teamed-up with Countdown's Rachel Riley before finally winning the coveted trophy in 2014 with TV presenter Caroline Flack.
Pasha toured with the Strictly Come Dancing Tour in 2012 and in 2013 toured with his dance partner Katya Virhilas in a sell-out show. A finalist on the US show So You Think You Can Dance in 2003, he has also appeared on Broadway and in the West End.
Pasha Kovalev is now touring again after the huge success of his Life Through Dance and It's All About You tours. Teaming up with Pasha will be spectacular professional dancers including Anja Garnis and a host of local dance schools.
Dance schools and their students will be able to showcase their abilities as part of the production jam-packed with positive energy and emotion, breathtaking choreography, sensational music and stunning costumes.
[one_half] [tie_slideshow] [tie_slide]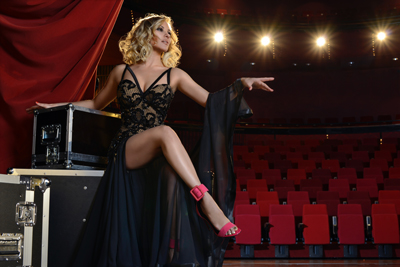 [/tie_slide] [tie_slide]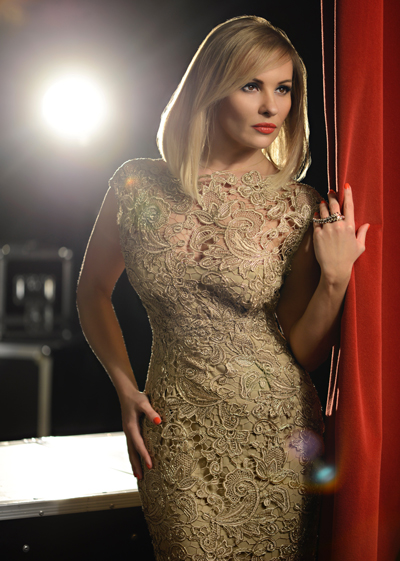 [/tie_slide] [tie_slide]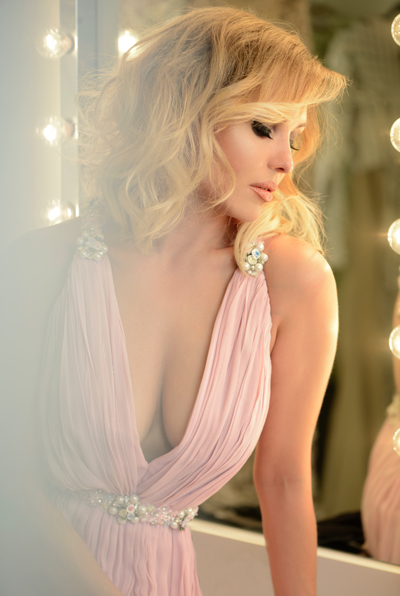 [/tie_slide] [/tie_slideshow][/one_half][one_half_last]
Two Is Company…
Alongside Pasha is Anya Garnis who made her name on US TV starring on So You Think You Can Dance. She began her training in Russia and after moving to New York she quickly rose to become a US National Finalist.
She has since embarked on a US national tour performing in more than 50 cities and was asked to perform at the 80th Annual Academy Awards. She was a special guest on the world televised Emmy win
[/one_half_last]
From screen to stage – Five minutes with Pasha Kovalev
Ahead of his performance at the Harlequin, I caught up with 34 year-old Siberian-born Pasha who specialises in ballroom and Latin dancing to see what inspired him to dance and what it is like to be part of the phenomenally successful TV show Strictly Come Dancing.
What inspired you to take up dancing?
"At the age of 8 my mother took me to see a dance competition and I fell in love with it. I just wanted to be on stage. I loved the lights, the costumes and the beautiful girls!"
What is your favourite dance?
"It's so hard to pick a favourite dance because after so many years of studying and practicing dancing, you can't help but fall in love with them all for different reasons.'
"Although, I do enjoy Latin dancing which is funny as coming from Siberia I couldn't be further from Latin America and I don't have a drop of Latin blood in me!"
What is it like to be part of a huge show like Strictly?
"Strictly is an amazing show to be part of and I'd wanted to be on it for quite some time. I've done six years and I hope to do many more! It's great to use my skill to entertain."
What did you think of Ed Balls' performance?
"Ed did a great job! You cannot place him in the same box as the professionals but each week he improved and I was cheering him on each week!"
What are you looking forward to most about your show?
"I love meeting people and dancing in front of a live audience who want to be entertained. I hope to share my vision with them and hopefully they will leave happy.'
"With a live show people can feel energy and be part of the show which is cool and pure. Sometimes TV as a medium can lose this feeling and emotion."
What can our readers expect from your new show?
"Whether you've seen one of my shows before or not this is brand new! New story, new routines and new costumes. It's a show for the entire family – music, dancing and audience participation!'
"I don't want to reveal all my cards but if you're looking for a great experience
and the chance to forget about life for a few hours – come to see the show!"