Is Mid Sussex Home To The UK's Most Marvellous Moggy?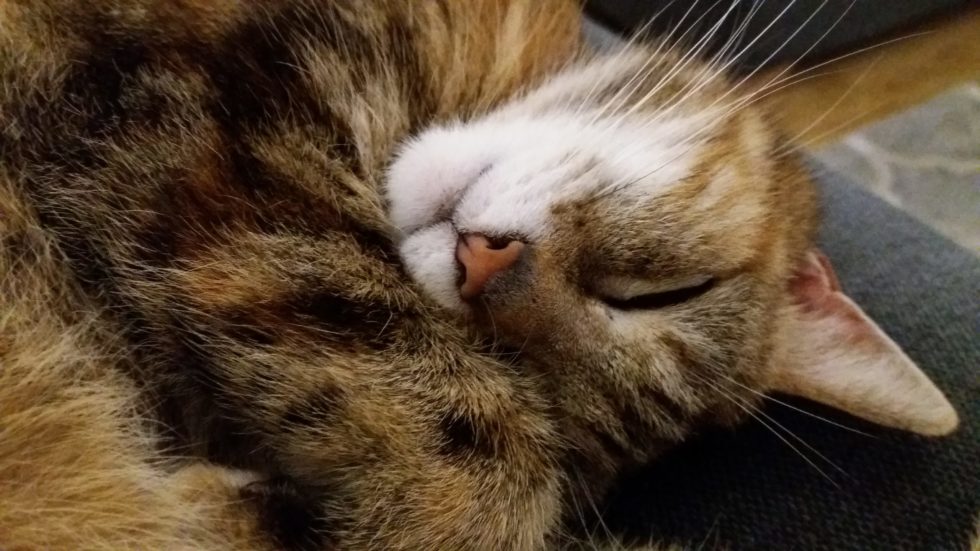 Is Mid Sussex Home To The UK's Most Marvellous Moggy?
Cat lovers of Mid Sussex are invited to nominate their furry friends for the biggest event in the feline year – the National Cat Awards. Run by the charity, Cats Protection, the event celebrates the nation's most marvellous moggies, with incredibly heart-warming stories of devotion, courage and companionship, but hurry as the deadline for entries is this month at noon on Thursday, March 12.
Any four-legged finalists from Sussex will follow in the pawprints of Nala from Brighton who won the Outstanding Rescue Cat category at the 2019 National Cat Awards. Nala was honoured last year in recognition of her support for Alexandra Eades and her young daughter, who sadly died from a brain tumour aged just 19, Nala has sat in the young girl's chair every day and still recognises her on film.
The awards, the pinnacle of the pussycat world, which are sponsored by leading cat food brand, PURINA®, will see proud owners of fabulous felines, and the winning cats themselves presented with their trophies at a glittering, star-studded daytime ceremony at London's prestigious Savoy Hotel – a Grade II listed building with a rich history which dates back to the 1880s – on Thursday, August 6.
The difficult task of choosing the winners, and who will be 2020's top cat will be down to a panel of celebrity cat-lovers with the overall winner – the National Cat of the Year 2020 – inheriting the title from Jeffree, a life-changing moggy from Coventry who helped teenager Finn Hackeson, who has Asperger syndrome, cope with the death of his father from cancer just weeks after his diagnosis.
Cats Protection's awards organiser Kate Bunting said of the feline awards event: "Cats have a unique take on life, capable of bringing a sense of calm and comfort while also being endlessly entertaining. Their sense of fun and devotion for their owners makes them much-loved pets in millions of homes. We're proud to once again be hosting these awards to celebrate everything we love about cats."
Speaking about pets, Calum Macrae, regional director UK & Ireland at PURINA®, said: "At Purina, we're passionate about enriching the lives of pets and the people who love them, so we're thrilled to be supporting the National Cat Awards for the ninth year. The awards are a wonderful celebration of everything we love about cats, shining a spotlight on the incredible bond between pets and owners."
For more information about the National Cat Awards 2020, and to nominate your cat, visit: www.cats.org.uk/national-cat-awards
Award Categories
Entrants to National Cat Awards 2020 will have five categories to choose from:
Hero Cat 
Cats that save the day
Most Caring Cat
Cats that positively impact a person's health or wellbeing
Furr-ever Friends
Tales of friendship between children and cats
Outstanding Rescue Cat Fabulous felines adopted from animal charities
Purina® Better Together
Celebrating the special bond that has transformed and enriched the lives of both a feline and human