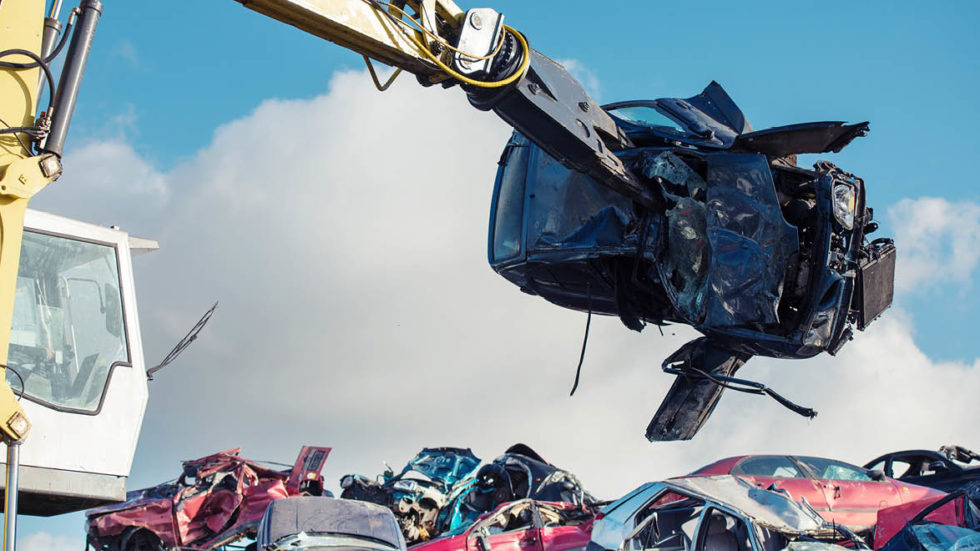 If your car has given up the ghost, it is time for a one-way trip to the big car park in the sky – the scrapyard. How do you go about scrapping? The process is simple, but there are guidelines to follow.
How Do I Scrap For Cash?
In the past, you often had to pay to have your car taken off your hands but this is generally no longer the case and you should get some money for your car. Take your vehicle to an Authorised Treatment Facility (ATF), licensed by the Environment Agency. It is illegal to take your car elsewhere. Remember to tell the DVLA you have scrapped your car, if not, you could be fined £1,000.
What Paperwork Will I Need?
It is important to have the right paperwork before you scrap. You will need the vehicle logbook (V5C) as it proves the car belongs to you, and stops any unauthorised sales. Make sure you keep the yellow slip from it (V5C/3) and ensure you get a receipt from the ATF. You will also need a Certificate of Destruction (CoD) which should then be posted or emailed to you within a week. This is a DVLA certificate that proves the car has been recycled and absolves you of any future responsibility for it.
Selling car parts
Some drivers like to sell the most valuable parts individually and negotiate a price with the scrapyard for the remainder. This might make more money overall, however, only attempt this if you know your way around a car as you are unlikely to get a better price than scrapping the whole vehicle.
Refund on insurance
Once your car has been scrapped and you have the CoD, contact your insurer and cancel your car insurance policy as you might be able to get a refund on any unused cover. You can also get a full refund on any unused months' tax – contact the DVLA for more details and how you can claim.
By Jacob White