Heyland & Whittle – Handmade with love, care and attention!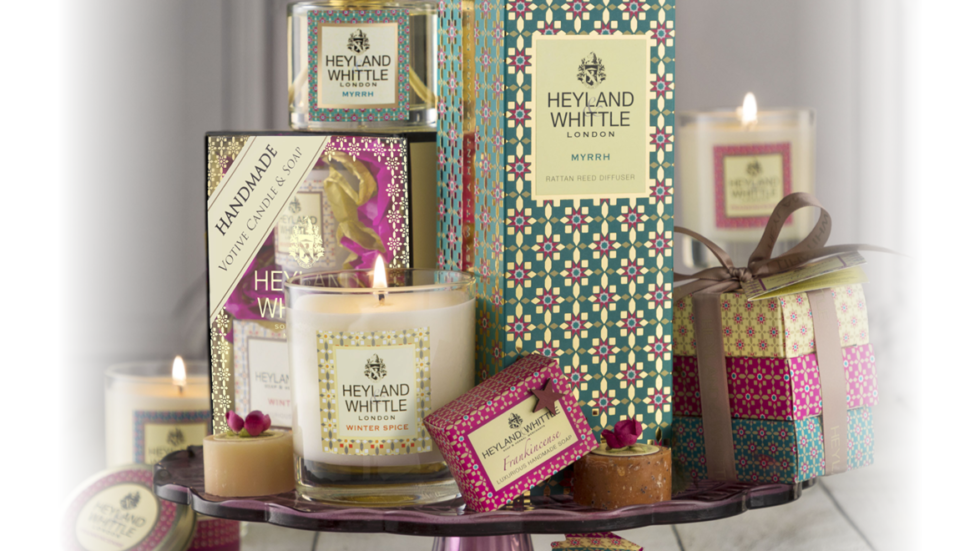 Illuminate and fragrance your home with British home fragrances brand Heyland & Whittle as they launch their CELEBRATION Collection this Autumn/Winter.
This new festive range of Candles, Reed Diffusers and Gift Sets are housed in a uniquely designed packaging with three sophisticated scents hidden within. The premium packaging boasts gold details with unique, coloured pattern on each presentation box oozing luxury for the ultimate home fragrance experience.
Heyland & Whittle create beautiful home fragrances, inspired by, and true to, those found in Nature
Invite a memorable and lasting ambience with three festive layered aromas that have been expertly created to suit the season, to soothe and relax or uplift your mood; with clean even burning soy wax blended candles which are also environmentally friendly.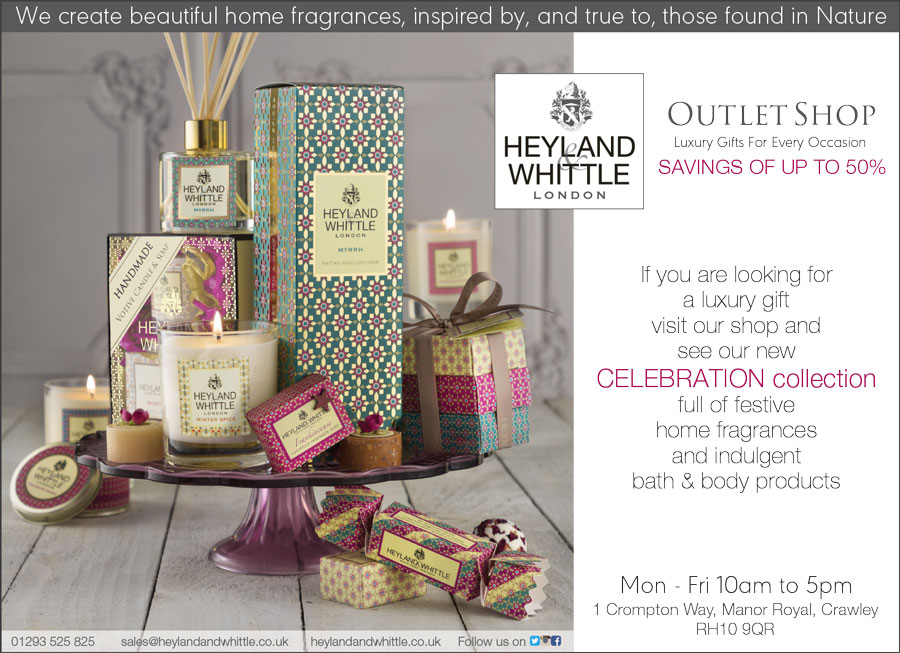 The new Heyland & Whittle limited edition, festive fragrances Winter spice, Frankincense & Myrrh are gorgeously indulgent and heavenly fragrant.
[box type="shadow" align="" class="" width="600″]
Winter Spice:
Warm, spicy and festive, orange with cinnamon, nutmeg and clove
Frankincense:
Smoky sweet and woody with a whisper of Oriental florals
Myrrh:
Sweet sharp and citrusy with a hint of warm Eastern spices
[/box]
The reed diffusers effortlessly add an enveloping scent to any room, the stylish way to fragrance your home. Pop out the cork and place the rattan reeds into the bottle immersing them in the liquid allowing the perfume to be drawn up through the reeds and release the Heyland & Whittle fragrances we all love!
Each item is carefully handmade and beautifully boxed for the perfect gift