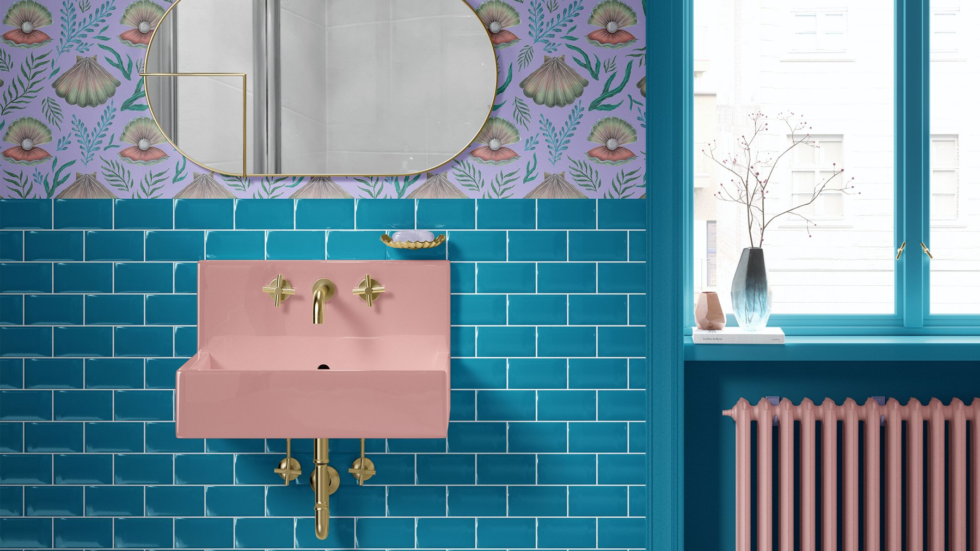 This comfortable, colourful, chintzy look could also be called 'granny chic' and it's the style of the moment for youngsters and the young at heart.
For the Millennial generation (roughly speaking, those in their twenties and thirties now) the trend du jour harks back to the cosy style of their mothers and even grandmothers – a look that has been dubbed 'granny chic' or 'grand-millennial'. It is certainly a trend that is a welcome change from the cold, monochromatic, minimalist looks seen in recent years. Grand-millennial is nostalgic, though timeless rather than outdated, combining a more-is-more approach with a careful edit of traditional elements alongside modern touches. It's fun, pretty, happy and approachable, and an expression of individuality.
FURNITURE ESSENTIALS
Good quality dark wood furniture in polished walnut, mahogany or rosewood, for example, all work with this look. Wicker, rattan and cane pieces will also fit right in think headboards, occasional chairs and small tables. Choose the super-comfortable Victorian style of deeply buttoned upholstery, in the form of sofas, armchairs and ottomans – or even a pouffe. Velvet or chenille are both great fabrics to use.
ACCESSORIES
Few accessories could be as appropriate for the grand-millennial room as a hand-embroidered cushion in traditional style but bearing a sarcastic modern slogan. A selection of colourful, not too-well-matched cushions is a good addition, as well as charming displays of collections such as blue-and-white china, Staffordshire dogs or milk glass. Finish off with some block-printed or monogrammed napkins, botanical prints, an ornate mirror and a cut-glass vase of hydrangeas, peonies or roses.
PATTERN AND COLOUR
Pattern and colour are the heart of this design style. Colours might be bright but they are also fresh rather than overpowering, with designs often on a white or pale background, or at least carefully controlled so they don't clash (or at least, only clash tastefully). Wallpapers are a big feature in the grand-millennial room, but if an entirely papered room is not for you, a good alternative is a framed panel. Favoured colours are classic blue and white, pink, green and yellow, with specific patterns to look out for including chinoiserie, chintz or blowsy florals, toile de Jouy and trellis.
Colour and pattern – if you're going for a granny chic bathroom, the bathroom pictured (top) is the way to do it! Shells And Pearls Wallpaper in lilac, £65 per roll – find all of this at catherinerowedesigns.com