A Passion for House Plants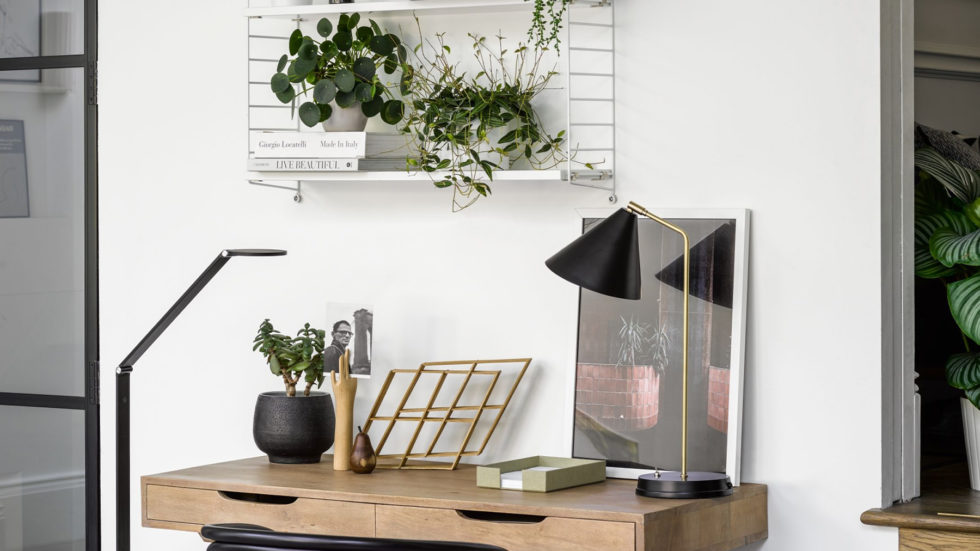 House plants look amazing, adding colour, pattern, texture, interesting forms and a feeling of vibrancy.
By Katherine Sorrell
They can fill a dull corner, provide soft screening and help dampen noise. The Royal Horticultural Society reports that indoor plants have been shown to lower blood pressure and reduce fatigue and headache. Intriguingly, patients in hospital rooms containing plants report decreased post-operative pain.
The psychological benefits include the satisfaction of nurturing a small seedling to a healthy, mature plant, as well as the pleasure of watering, misting and pruning, while the RHS says that house plants have been shown to reduce stress levels, improve mood, increase productivity and potentially lengthen attention span. Plants make us feel good.
What plants to choose?
Select plants suited to homes, where it is shadier and temperature fluctuations are greater than in their normal habitat. Good examples include the spider plant, the Boston fern, several varieties of dracaena, Sansevieria trifasciata, rubber plants (ficus elastica), peace lilies (spathiphyllum), aspidistra and ivy. Succulents and cacti tend to be relatively easy to care for and come in a range of shapes and sizes.
For fashion followers, the most-discussed plants on Reddit in 2020 included the pothos, monster, philodendron, calathea, hoya and peperomia. On the other hand, the world's most Instagrammed houseplants include the Swiss cheese plant (monstera deliciosa), fiddle leaf fig (ficus lyrata), Chinese money plant, snake plant and money tree.
Huge plants make a grand statement in a living room, especially combined with bold colours and architectural fittings. Charlotte Chandelier, £380, with 18cm pendant shades in Posh Pink velvet, £35 each, Pooky (right).
Where to put your house plants
Generally plants need good light (but not bright, direct sunlight) and should be
away from heat sources, draughts and cold. Darker rooms like bathrooms need shade-tolerant plants. Provide a stable, waterproof base, and keep harmful plants away from children and pets.
Huge statement plants look incredible in hallway, living room or dining room corners, or group several plants together for a similar effect. Place smaller plants on tables or use tall planters, or put a row of small plants on a mantelpiece, shelf or window ledge, or dot them among books and vases in a bookcase.
Hang them from the ceiling, stage them in steps, or pop them on wall racks. Grouping in odd numbers looks best, and a range of widths and heights looks relaxed. Opt for varying shades of leaf colours or try a more regulated appearance, and contrast leaf shapes for natural variety.
Many plants thrive on humidity, so placing them in a bathroom is a great idea. Ionian bath in copper, £5,082; Sherwood porcelain replica-wood flooring in Rowan, £71.88 per 80x80cm panel; both Fired Earth: 01295 812 088; firedearth.com (right).
For more of our Homes articles click here and for more of Katherine Sorrell's work visit her website here