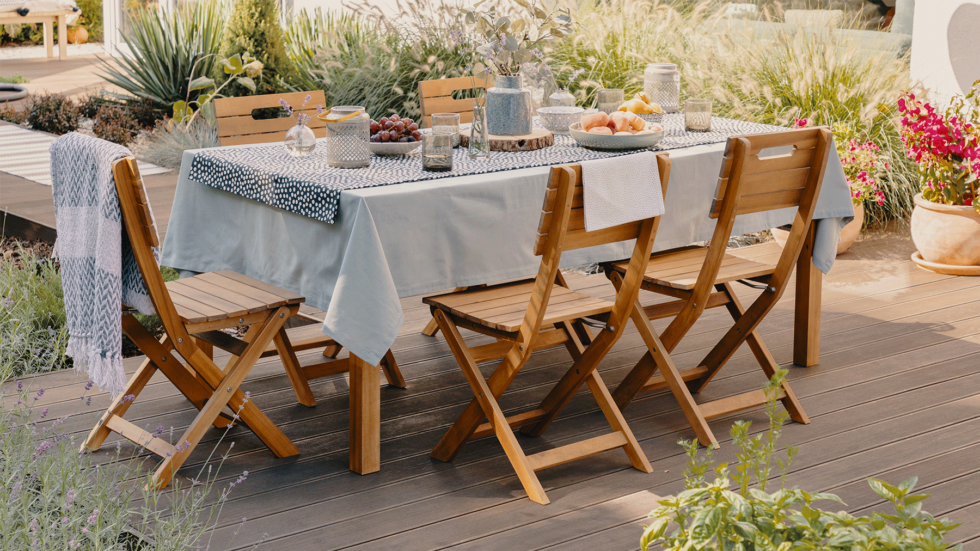 With comfortable, practical furnishings – and a dose of good weather – there is nothing nicer than eating al fresco.
By Katherine Sorrell
Placing Your Dining Furniture
Pick a place near to the kitchen door so that you can get food and drink in and out easily, making sure it enhances the overall setting. Make sure there is enough space, the ground is level and dry, there are no overhanging branches and it is not too sunny or shady.
What to Choose?
You could have a bar set that takes up little space; a large table with six or eight chairs for formal dining; a casual dining set with a sofa and lower chairs; or a small bistro set for two. Options include dual-height tables for both dining and lounging, or a gas-powered fire-pit table.
Modern outdoor furniture is comfortable, low maintenance and durable, and available in a huge number of styles and materials. For a more traditional feel, opt for natural rattan, Lloyd Loom, teak or oak, in generous, curving shapes, while a more modern space might incorporate steel, aluminium, outdoor wicker or upholstered, weatherproof fabric, featuring slim, angular forms and a minimal outline.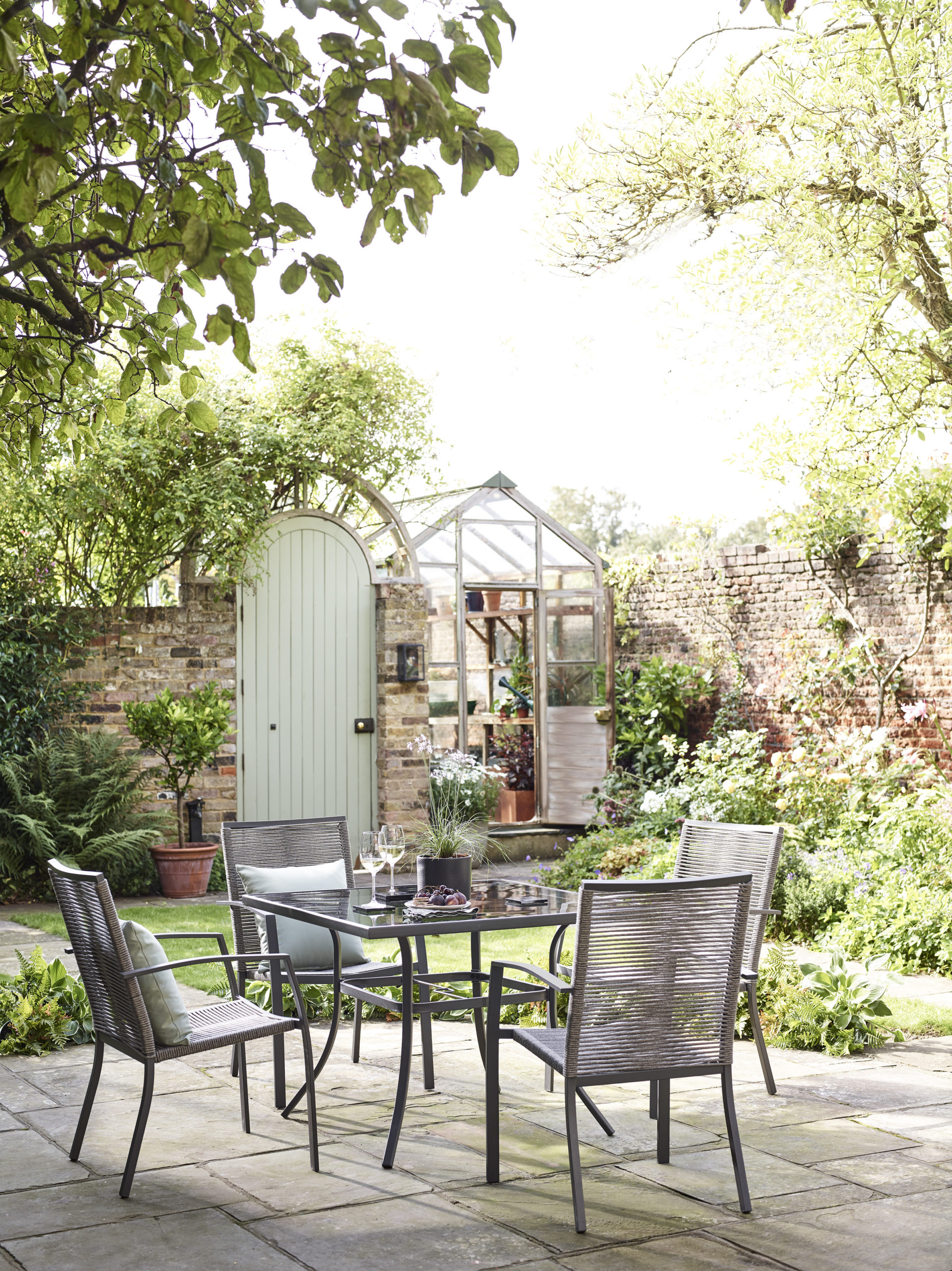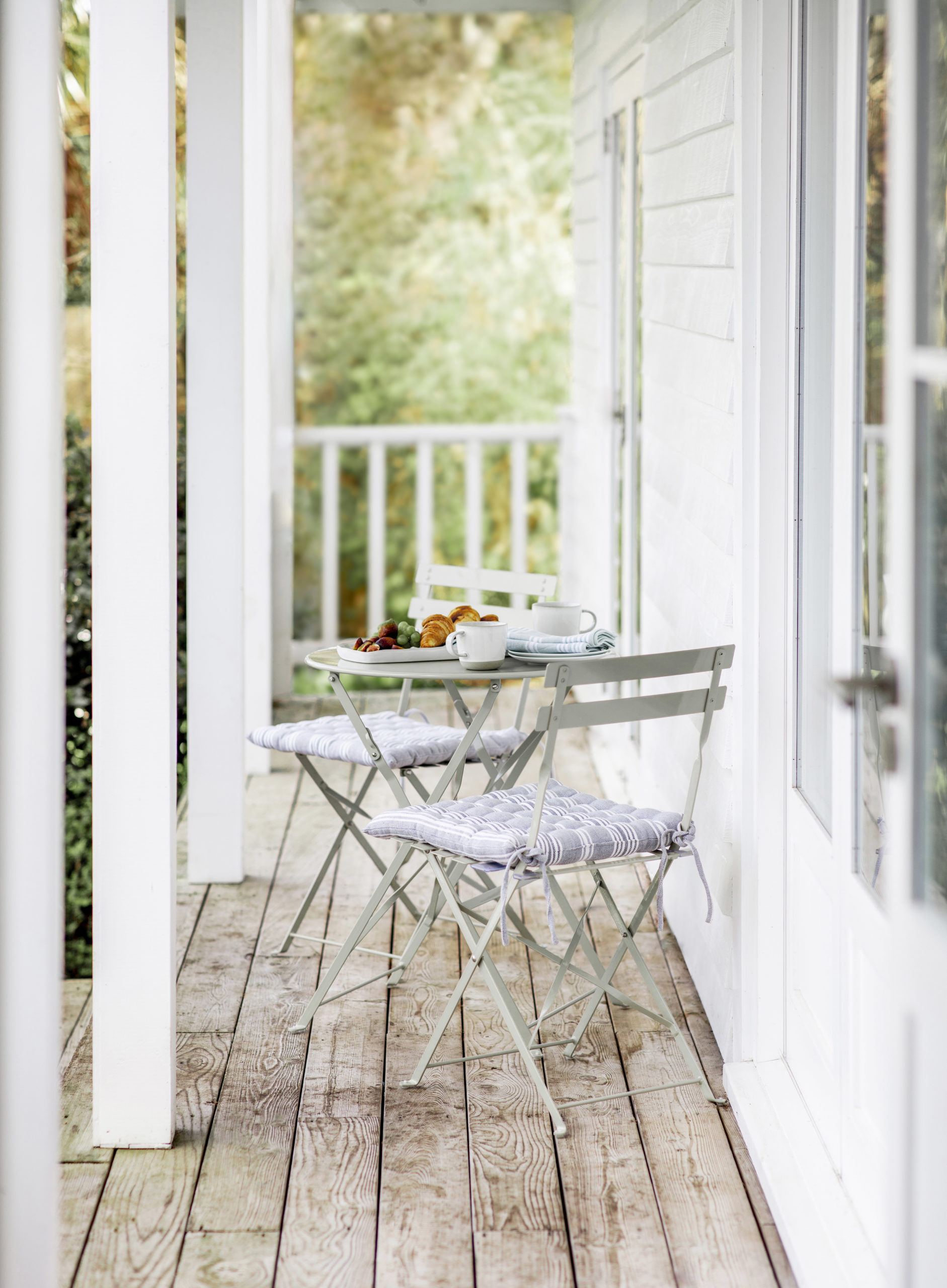 Luxurious Touches
Outdoor cushions add comfort, colour and pattern. Consider a side-post parasol that raises, lowers, tilts and rotates, and has a light and a Bluetooth speaker. Lighting could be an oversized garden chandelier, a giant floor lamp or a row of torcherès. Perhaps add an outdoor rug made from weatherproof polypropylene or a table-top pizza oven.
Extend your Evenings Outdoors with Flexible Lighting
External lighting lets you enjoy your outside space later into the evenings, highlights interesting features, helps guide you safely in the dark and provides additional security. Outdoor lighting circuits must conform to Building Regulations, so use a qualified electrician.
A floodlight with a wide beam, set at least two metres off the ground, is effective at providing general light.
Wall lights are ideal for passageways and either side of entrances. Security sensors can switch lights on when a visitor approaches.
Use spotlights to highlight specific elements.