Haywards Heath's Dancing Queen
Dozens of dancers from across Mid Sussex are dusting-off their dance shoes and showing a clean pair of heels thanks to one very passionate dance teacher from Haywards Heath.
Emily Barnes has been teaching for a little more than a year but is already teaching several groups and is now encouraging more of us to take to the floor to get fit and have fun!
The twinkle-toed mum of two is currently readying her dancers for a performance at the Firle Vintage Fair in August, which will is a tremendous accolade for Emily and her troop.
Emily said: "I was contacted by the event organiser to see if we could perform a demonstration which I jumped at the opportunity to do! It's going to be a great event for the ladies.'
"There will be 12 ladies, including myself performing two routines – the first to 'Sing, Sing, Sing' and the second to 'All That Jazz' – a couple of the ladies had not previously tapped."
The 37-year-old mum from Haywards Heath teaches adult classes in classical, ballet, tap and jazz for all levels at venues across Mid Sussex.
She was trained in dance and musical theatre at Laine Theare Arts and taught dance to both adults and children in her hometown of Worcester before running her own specialist dance retail store in Scotland which had an onsite clinic and pointe fitting service.
Emily said: "Juggling being a mum to two children under the age of three and a dance teacher can at times be a challenge, but it is most definitely not a chore – I love it!"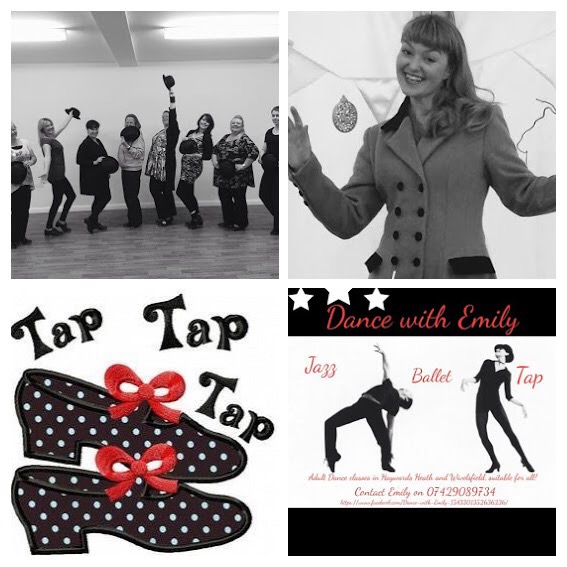 As her classes grow in popularity, Emily is keen to promote the benefits of dance to health and wellbeing, with the latter not always recognised by prospective students.
"The hard work I have put in to get the classes up and running is starting to pay-off, one great way of spreading the word and engaging with potential dancers is Facebook.'
"I get lots of people of all abilities and experience contacting me – some, who have never danced, and some who may not have danced for some 30 or 40 years," Emily said.
Before a new student joins a class Emily contacts the student to decide which class would best suit them – based on needs and experience.
"Dance is a discipline as well as an art form and as such it teaches you a lot about your body" Emily adds.
For more information about Emily's dance classes, call her on 07429 089734 or, visit her Facebook page search Dance-with-Emily